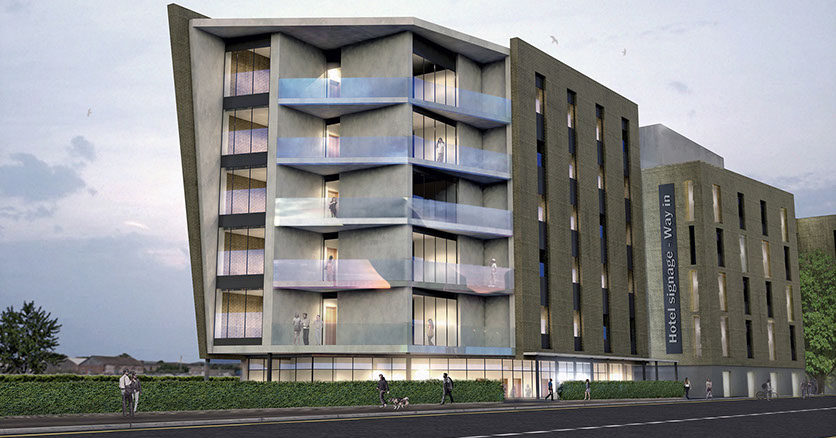 Thoughts and suggestions on proposals to develop a new hotel at Firepool Lock in Taunton are being invited by Uavend Limited.
The proposed hotel, known as Area I, Firepool Lock, Taunton, would be up to six storeys in height and have up to 104 bedrooms, a restaurant, 37 space car park including 5 disabled spaces, cycle store and landscaping and planting.
The site was previously used as a railway goods yard and has been vacant for numerous years.
"Taunton is undergoing extensive regeneration as part of a multi-million pound investment programme. This has brought considerable change to the town and includes the development of the Firepool Lock area" said Uavend Limited.
"We believe that there is a need for a new hotel accommodation within the Firepool Lock area and this site is ideally located for this purpose.
It is proposed to develop the site as a hotel, providing much needed additional visitor bed-spaces, close to the station and town centre."
A consultation, focused on the proposed development, closes next Tuesday (2 May).
"All thoughts and suggestions received as part of this consultation will be carefully considered before we submit a planning application to the Council" added Uavend Limited.
To submit your comments, visit http://www.areaifirepool.co.uk/your-views.html.