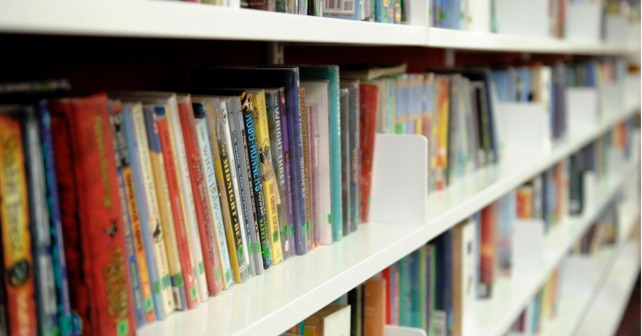 A popular collection of books which focus on dementia is expanding to appear in a further five libraries across Somerset.
Launching during Dementia Awareness Week (14th to 20th May), the increased collection makes the books and the accompanying 'Books on Prescription for Dementia' series even more accessible to Somerset residents.
There will now be ten collections of around 40 books, each housed in their own book display across the county at Bridgwater, Burnham-on-Sea, Chard, Frome, Minehead, Street, Taunton, Wellington, Wells, and Yeovil libraries, as well as a smaller travelling collection.
All the titles focus on dementia, or in the case of some novels, feature a person with memory loss in some way.
Carolyn Arscott, Public Health Manager for Ageing Well, said: "I am so pleased so many people are benefitting from the book collection, which was launched in 2013, and that we have been able to expand it to reach even more communities across Somerset. With its mix of factual books, carers' stories and novels, the titles are beneficial for people with dementia, relatives, carers and anyone who has an interest. Overall our statistics show that the factual books have up to now been more popular."
Carolyn added: "This year's Dementia Awareness Week theme is 'United Against Dementia', as by uniting we can raise awareness, offer help and understanding, and our expanded Dementia Collection fits that theme perfectly."
A spokesperson from the Somerset Library Service who also had personal need of the Collection said: "I used this collection of books when my mother-in-law was diagnosed with dementia. We found it helpful to be able to borrow 'Grandma' by Jessica Shepherd, a book that helped our young children to understand through a simple story. The practical information and signposting in the collection was also invaluable to us as a family."
"I am really pleased that working with our colleagues in Public Health we have been able to extend this collection to more locations and more people can benefit from borrowing good quality information and stories locally."
Information on the collection, including a booklist, can be found at Somerset libraries. Free reservations and extended loans are available, either at a library or online.
There are many different events taking place for Dementia Awareness Week and your local Alzheimer's Society will have more details. Taunton Singing for the Brain, Pop Up, is running on Tuesday 16 May at The Museum of Somerset. Meet in the museum courtyard for refreshments at 10.30am and then start singing at 11.00am.
There are also several events taking place in libraries where you can find out about becoming a Dementia Friend:
Chard – Thursday 18th May http://somersetlibraries.co.uk/events/dementia-friends-session/
Glastonbury Hub – Tuesday 16th May 10am to 11am http://somersetlibraries.co.uk/events/become-a-dementia-friend/
Ilminster – Wednesday 16th 10.30am
Street – Wednesday 17th May 10.30am-11.30am http://somersetlibraries.co.uk/events/become-a-dementia-friend-session/
Wells – Monday 19th June http://somersetlibraries.co.uk/events/dementia-friends-session-2/
Wellington Friday 12th May http://somersetlibraries.co.uk/events/wellington-dementia-action-alliance/
Yeovil Tuesday 16th May at 10:30 am
If you have concerns about your memory, or that of someone you care about, why not visit your library which may be the first step to finding out. You can also contact Alzheimer's Society for advice or speak to your doctor about your concerns. The earlier you find out what the problem is the better it is for you and your family
Alzheimer's Society in Somerset can provide you with information and details of local services and support, they can be contacted on 01458 251541 or through the websitehttp://www.alzheimers.org.uk