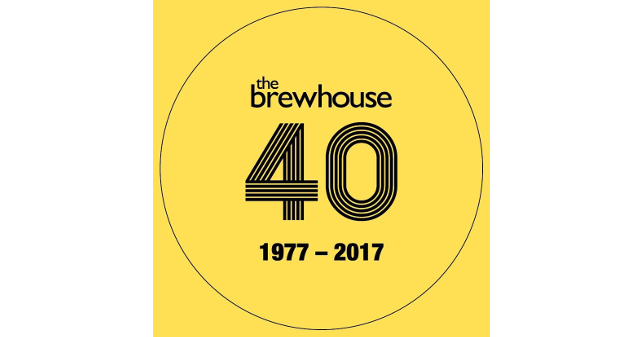 Here are some events that are taking place in the Anniversary period for the Brewhouse's 40th.
Brewhouse at 40 – Story Cafes
May through to August
Would you like to be part of the Brewhouse history? Do you have old programmes or photographs of performances? Perhaps you were on stage yourself or involved back stage? The Brewhouse team would love to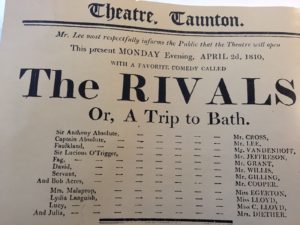 meet anyone and everyone who has a tale to tell.
The Brewhouse is celebrating its 40th anniversary in 2017 and one of the projects it has in store to commemorate and celebrate this significant date is a new project entitled "In Our Time". The oral and visual history project has been planned to recognise and document the past 40 years of history for the theatre. The project will collect local stories and memories about the venue and has commissioned a writer and film maker to use the material as inspiration for a piece of creative writing and a short film at the end of the year. All the stories collected will also be stored in the new Brewhouse archive at South West Heritage Trust records office in Taunton, ready for future generations to enjoy.
To gather this information there are four 'Story Café' drop in sessions planned throughout the
Summer and these free events are open to all. Take the opportunity to enjoy a cup of tea with the team at the Brewhouse, meet their volunteers, record your story, and be part of the legacy.
How to get involved:
Share memories at the Story Café's on
31 May 11.30am – 3.30pm
12 June 10.30am – 1pm
10 July 10.30am – 1pm
14 August 10.30am – 1pm
If you have a little more time then perhaps you could be one of our volunteer interviewers?
Learn how to record oral history with John Burgess, the South West regional representative for the Oral History Society in a free morning course on Tuesday 30 May between 10.30am and 1pm. Places for this course are free but must be booked via the Brewhouse website on www.thebrewhouse.net/activities.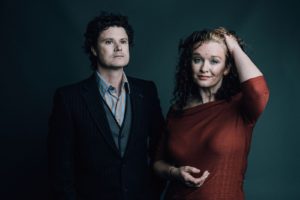 Kathryn Roberts & Sean Lakeman
29 May
7.30pm

BBC Radio 2 Folk Award for Best Duo – 2016 & 2013
Kathryn Roberts and Sean Lakeman have long established themselves as one of the UK folk scene's most rewardingly enduring partnerships. Twice recent winners of the BBC Radio 2 Folk Award for Best Duo in 2016 & 2013 the couple's intimacy and strength of passion on stage have won them many fans and an enviable reputation as 'Songwriters par excellence'- (fRoots), whose greatly varied original songs cover such subjects as wicked mermaids, Norwegian legends, and a lonely whale.
Building upward from their last two highly praised albums 'Hidden People' & 'Tomorrow Will Follow Today', fans of acoustic music can only wonder where this leading couple will choose to turn next. With a story that includes over 20 years of music making with the likes of Seth Lakeman, Cara Dillon, Levellers, Kate Rusby and Show of Hands, Kathryn Roberts and Sean Lakeman have consolidated themselves as pillars of modern British folk.
"An absolute masterclass in how to do it right." – Festivalsforall.com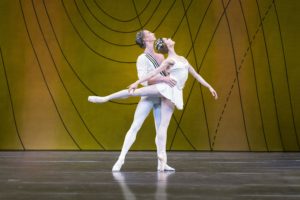 Event Cinema – The Royal Ballet's Triple Bill (LIVE)
7 Jun
7.15pm
The Dream, Symphonic Variations, Marguerite and Armand.
The Royal Ballet brings its celebrations of 70 years at The Royal Opera House to a spectacular close with a mix programme of works by its founder choreographer Frederick Ashton and will broadcast live to the Brewhouse Cinema this early.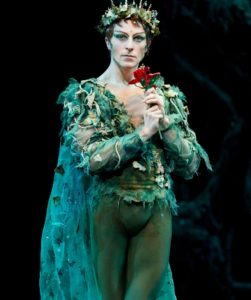 This gorgeous mixed programme demonstrates the great creative vision of Frederick Ashton, Founder Choreographer of The Royal Ballet. The Dream is Ashton's adaptation of Shakespeare's riotous comedy in which a forest sprite plays havoc, armed with a love potion. Symphonic Variations was Ashton's first work after World War II, and one of the Company's first to be performed on the huge main stage of the Royal Opera House, in 1946. With six dancers performing a series of quartets, duets, sextets and solos to Franck's brooding Variations symphoniques, this seminal masterpiece celebrates the pure beauty of movement.
Marguerite and Armand is Ashton's beautiful and emotional retelling of a well-known story, familiar to us through Verdi's opera La Traviata. Ashton famously created this poignant ballet on Margot Fonteyn and Rudolf Nureyev in 1963.
For information on the Theatre, the Programme or to buy tickets visit
www.thebrewhouse.net or call the box office on 01823 283244