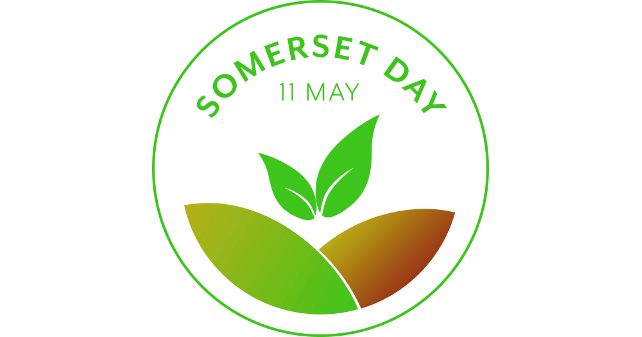 Thousands of people across Somerset turned out and joined the social media buzz to celebrate Somerset Day 2017, with events taking place all over the county including a celebratory day promoting Thatchers' Family Reserve sparkling apple wine in the Myrtle Farm Cider Shop, the official launch of COACH, Taunton's Centre for Outdoor Activities & Community Hub, as well as Somerset produce sampling days taking place at Tesco Glastonbury and Shepton Mallet in conjunction with Wyke Farms and other local food and drink producers.
And, activity on social media went viral with #SomersetDay trending from 7am for ten hours, peaking at third place in the UK. Over 700 unique accounts used the hashtag on Somerset Day alone. Overall, content on Somerset Day's social media channels organically reached 2,068,932 people.
In the evening, over 200 VIP guests, joined the Board of Passion for Somerset and a number of Somerset's Mayors, Somerset Council dignitaries as well as leading figures from Somerset' businesses and Principles of Somerset Colleges for a special evening to 'Celebrate Somerset's Talent' in Taunton. Guest speakers included His Grace the Duke of Somerset DL; Paralympian Jo Frith MBE; Michael Eavis CBE and Val Stones, a former Somerset school head teacher and Great British Bake Off contestant 2016.
At the ceremony, awards were presented to the winners of the Somerset Day banner competition and Somerset Day design a logo competition and there was a feast of musical entertainment from some of Somerset's most talented young musicians.
Chairman of Passion for Somerset, (the organisation behind Somerset Day), Nigel Muers-Raby says:
"Listening to the performers and talking at the end of the evening to those attending, I was struck by just how much talent we have amongst our school and college children in Somerset and how lucky we are to have so many dedicated individuals supporting them and helping them to grow their skills. We have already been very encouraged by the number of people who are 'signing up' to be more involved next year."
"We are also delighted at the incredible activity over our Somerset Day social media channels and in particular our #SomersetDay trending all day on Twitter from 7am reaching third place at one point."
An innovative A to Z challenge also took place on Somerset Day starting at 7am and finishing at 8pm! The aim was to visit as many different businesses over the course of the day throughout Somerset, each beginning with a different letter of the alphabet. In doing so they were able to showcase the diverse and breadth of Somerset business activities. Photos of the people and businesses were posted on social media throughout the day.
Over the weekend many other events took place including the Taunton Eat Festival which attracted over 20,000 visitors. Bishop Lydeard's annual Somerset Day event also attracted lots of attention with many visiting the famous yarnbomb, and taking part in competitions on 13th and 14th May.
Wyke Farms also launched a special 'Limited Edition' Somerset Day Truckle in honour of Somerset Day. Specially crafted from Ivy's Vintage Reserve Cheddar, the Cheddar used has been left to mature for over 15 months and then carefully selected by Wyke Farm's own Master Cheese Grader to ensure only the very best flavours are incorporated into the Truckle. A limited number of truckles are still available to buy online www.wykefarms.com/shop or at the Wyke Farms' Farm Shop in Bruton.
Somerset Day celebrates all that is good about the wonderful county of Somerset and has been set as May 11th – the date in 878AD when King Alfred the Great roused the people of Somerset to fight and subsequently defeat the invading Viking Army.
The plan is to make Somerset Day 2018 even bigger and better and the plans for 2018 will begin in earnest. For more information on Somerset Day, please visit www.somersetday.com or follow the hashtag on social media #LoveSomerset and #SomersetDay. For those who like to become involved in 2018, email info@somersetday.com for further information.