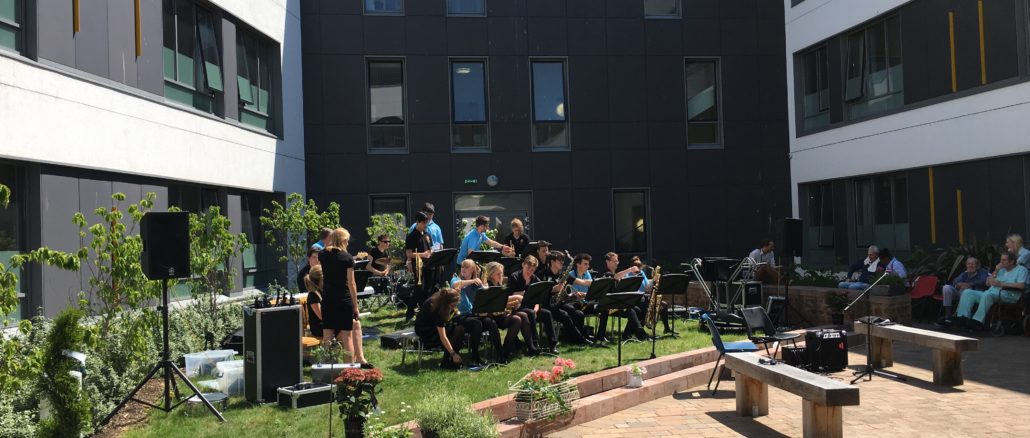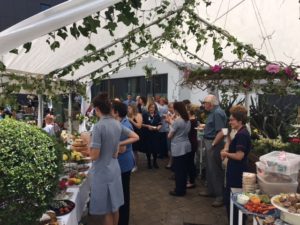 Patients, visitors and staff at Musgrove Park Hospital are set to enjoy the hospital's own version of the Chelsea Flower Show this Thursday (25 May).
The hospital's courtyard will be blooming with flowers and local school children will be on hand to give a choir and band performance.
The event, which has been organised by staff at the hospital's Montacute ward, is one of a number of ways the experience of patients is being enhanced at Musgrove.
Many patients who are admitted to hospital become withdrawn and stay in their bed space as they can be frightened and confused after surgery.
But a series of initiatives at Musgrove aims to encourage patients to get up out of bed, take a walk, and socialise whenever possible.
Last month the hospital's reablement unit held an 'end-PJ paralysis' day, where nurses and therapists came to work in their pyjamas and explained to patients the clinical benefits of getting dressed.
The flower show is the latest initiative and gives patients a great reason to walk down to the hospital courtyard, taking in the soothing environment, and socialise with other patients at the same time.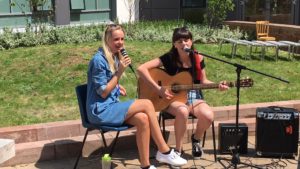 Musical entertainment is being provided by King's College and Taunton School, along with some of Musgrove's talented staff. Hospital volunteers have organised food and refreshments.
Rachael Putt, sister on Montacute ward, which cares for patients recovering from surgery, said: "Patients often tell us that they would love to attend the Chelsea Flower Show, which is taking place this week, so this year we have decided to bring Chelsea to Musgrove.
"We hope patients, relatives and staff have a great time at the flower show. The event has provided a real focus for patients, many of who have contributed to the event.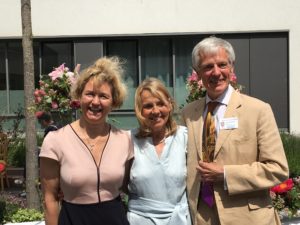 "We know that when people are encouraged to mobilise after surgery, their recovery is enhanced and they are less likely to experience post-operative complications. By focusing on their nutrition and mobility, we can decrease patients' length of stay and help them to return home earlier.
"I want to say a huge thank you to all the organisations which have generously given us the flowers and to event organiser Carole Hughes and her amazing volunteers for all their efforts in helping to put on the flower show."