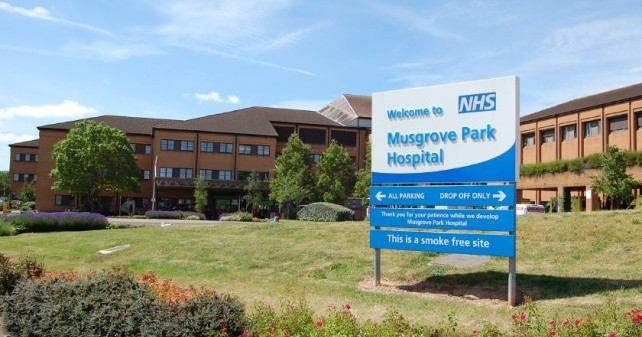 Musgrove Park Hospital carried off two prestigious national awards at a ceremony in London on Wednesday night.
It won HSJ Value in Healthcare awards in two categories, for its work in improving care for patients having spinal surgery, and for a mobile app for parents looking for information and guidance about their children's health. The awards recognise work that not only improves care but provides it in innovative and more efficient ways.
Musgrove's older people's team also made the finals in two categories, for its innovative ways of caring for frail older people and for its redesign of services to avoid people being admitted to hospital unnecessarily.
Dr Sam Barrell, chief executive of Musgrove Park Hospital, said:
"We are thrilled that all these teams – shortlisted or winners – have had such recognition for their great work. There were more than 400 entries in these awards, so this is a big achievement.
Our colleagues are just remarkable in the way that they are always looking to improve care for our patients. They find out from patients themselves what they want and what works best for them, and then they just get on and make changes. The awards are a fantastic tribute to their commitment and energy."
The spinal surgery team went back to the drawing board to redesign their care process from start to finish. Not only has this produced better results and less discomfort for patients, but it has brought a significant fall in the number of days that people have to stay in hospital after their surgery, from an average of 6 days to 2.9 days.
The judges were impressed by what they noted as "strong patient involvement, a robust methodology and a positive impact on patient outcomes and efficiency."
The HANDi app for mobile phones or tablets won in the category for best use of IT, with its easy-to-use programme offering high quality health information for parents with concerns about their children.
It focusses on the six most common conditions that see children admitted to hospital children's units – many of them for less than one day. The HANDi app has reduced admissions, received positive feedback from parents, and with its guidance on the common conditions, can be used, too, by medical professionals across GP practices, community services and the hospital.
Judges praised the app's strong visual images and noted that the Musgrove HANDi app has now been adopted by several other organisations across the NHS.