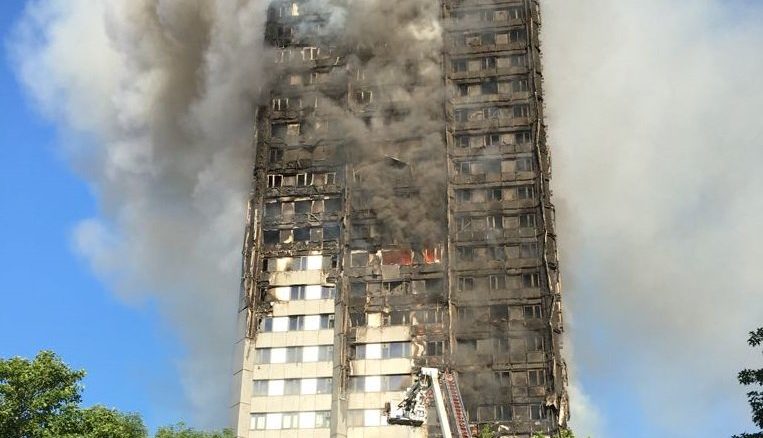 In light of the tragic fire at Grenfell Tower, the London tower block, Taunton Deane Borough Council is reassuring residents about fire safety and how it is managed in relation to their homes.
The council owns and manages its housing – some 5,800 properties – and, as a responsible landlord, puts the health and safety of its tenants as the highest priority.
It is important to stress that the Council does not own any high-rise, tower blocks. The tallest blocks of flats are four storeys – the vast majority are two-storeys. All buildings with communal area that fall within the council's remit are risk assessed for fire safety.
The council has a clear plan to make sure it complies with all the relevant legislation and requirements. Some non-traditional housing has been fitted with cladding to improve insulation and reduce condensation. The buildings are two-storey properties and the material complies with regulations, including fire safety.
The Council also has a strong relationship with its tenants through the Tenants Services Management Board (TSMB) and the Tenants' Forum.
Senior officers have met members of the TSMB to update them and to assure them that tenants will be provided with detailed, updated information about fire safety shortly.
The Chair of the Tenants Services Management Board, Richard Balman said:
"The TSMB have been updated on the current position with respect to fire safety. We are satisfied that the Council has no high-rise housing (over four-storey) and has not used the type of cladding linked to the terrible tragedy at Grenfell Tower.
We are also assured that the Council has a robust programme of fire risk assessments in place. TSMB will continue to monitor and ensure that fire safety compliance is a priority for the housing service."
Leader of the Council, Cllr John Williams, said:
"Words cannot describe the tragedy at Grenfell Tower, the loss of life and the terrible suffering. As a council, we take our role as landlord extremely seriously and want to make sure tenants feel reassured that we put their safety and security first.
We do not own or manage any properties that could be classified as high-rise. We have a clear compliance plan and that enables us to keep our tenants safe."