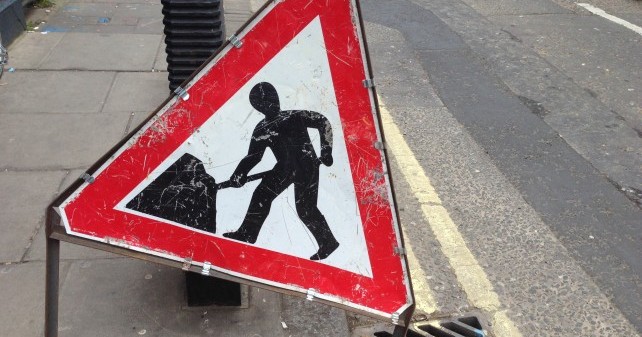 The next phase of major development in Monkton Heathfield is due to start next month with the installation of a new bus gate.
Plans for new homes, a new local centre and the relocation of West Monkton Primary School were approved by the Planning Inspector back in 2008 and included a legal agreement for the developers Persimmon and Redrow to improve the road network.
Part of this work included the construction of the Eastern Relief Road – now reclassified as the A38 – which opened in late 2015 to provide a safe bypass around the village.
Persimmon and Redrow also delivered a package of improvements to Bridgwater Road (the old A38) which included a new frontage near the school and local centre, new 20mph zone and traffic calming.
The next step is the installation of a bus gate on Bridgwater Road just north of the Milton Hill junction. This means only buses will be able to use Bridgwater Road, with all through traffic except buses directed along the new A38 Eastern Relief Road instead.
These road improvements will be funded and delivered by Persimmon and Redrow and were agreed through the planning process to allow the new development to go-ahead as part of a masterplan for the whole area.
Work is due to start on 3 July with Bridgwater Road and the Milton Hill junction closed to traffic while the junction is reprofiled and the bus gate installed.
Cllr John Woodman, Somerset County Council's Cabinet Member for Highways, said:
"We're pleased to see this scheme progressing and the installation of the bus gate is the next major step which will make a huge difference to those living in the area, particularly those walking to the new primary school.
We recognise the closure of the Milton Hill junction will be disruptive, particularly for those accessing Heathfield School, but the good news is we've worked with the developer to reduce their 10-week programme to 8 weeks and the bulk of it will take place over the school summer holidays."
Cllr Mark Edwards, who chairs the Monkton Development Board at Taunton Deane Borough Council, said:
"We are delighted this next critical phase is being started soon, it is vital that these improvements in local transport networks are progressed to improve traffic flow and the safety of all residents as the area has developed. The masterplanning of the Monkton development forms a critical part of Taunton's ambitions and its special status as a Garden Town."
Ian Robinson, Headteacher of West Monkton CofE Primary School, said:
"We very much support the introduction of a bus gate to reduce the amount of traffic that currently uses the A38 past our school.
It will provide parents and children with a much safer environment and will hopefully encourage more families to leave the car at home and walk to school instead."
A spokesman for Persimmon Homes said:
"We are pleased to be able to implement the next phase of highway network improvements."