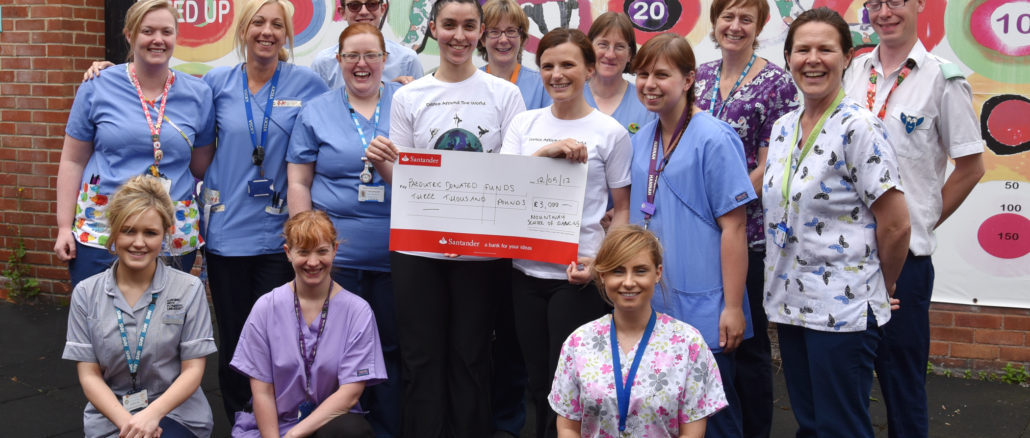 Almost 300 children and students have 'danced around the world', raising £3,000 for Musgrove Park Hospital's children's oncology outpatients department.
The world dance, which took place at Queen's College in Taunton, was organised by the town's Mountway School of Dancing, and saw dancers 'trek across the globe' with a vibrant and colourful extravaganza of music and dancing.
The money raised will be used to renovate treatment cubicles at the hospital's children's oncology department.
Verity Teal, principal at Mountway School of Dancing, said:
"We have a wonderful school of talented and committed dancers at Mountway, who have put so much time and effort to help fundraise for this worthy cause.
"I very much look forward to seeing the end result with the money we have donated and we will be keeping in touch with the wonderful staff at the hospital. I am very proud."
Catherine Farmer, ward sister at Musgrove Park Hospital's children's unit, said:
"We were thrilled and exceedingly grateful to receive this significant amount of money from Mountway.
"My daughters and I are part of this dancing school and the show really was filled with amazing choreography, fantastic music and very happy students.
"All the money raised will go towards helping us to improve the environment and facilities for our patients and their families. It means we can refurbish one of our oncology cubicles, as well as the adolescent play room, used by some of our oncology children."
If you would like to fundraise for Musgrove Park Hospital, visit its official charity website www.lovemusgrove.org.uk or call 01823 344 437.