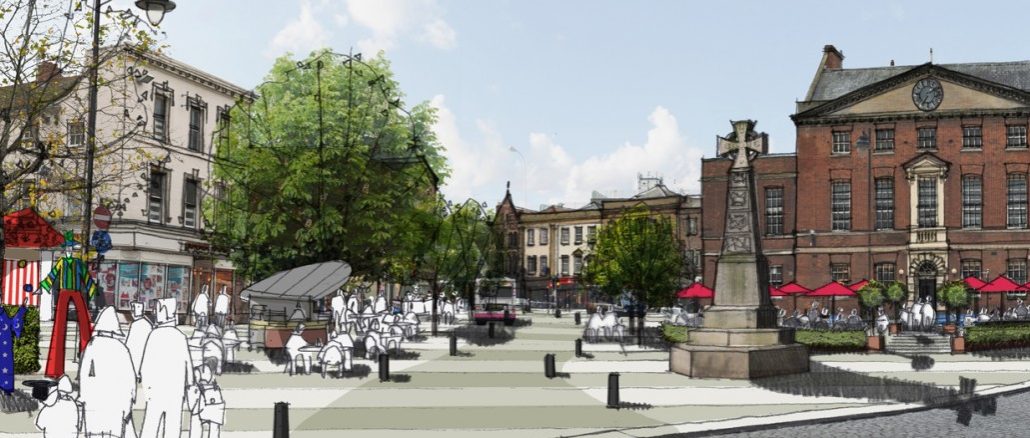 A dedicated Garden Town exhibition will be taking place in Taunton town centre next week to provide residents with more information about what a Garden Town is and offering them the chance to ask questions and comment.
Taunton is the only Garden Town in the South West, after being awarded the distinction in the New Year by the Government.
It means that future development will benefit from being closely linked to the environment through green corridors giving direct access to the countryside, improved transport, cycle and pedestrian links, more green spaces and links to the riverside.
"While many other towns in the South West are growing rapidly to meet the needs of a growing population, Taunton has the fantastic advantage of being a Garden Town" said Cllr Roger Habgood, executive councillor for planning and transport.
"It gives us a once in a lifetime chance to make sure our growth is properly planned and managed to make it sustainable with the environment at the heart of what we do."
Regenerating Taunton town centre is a key part of the success of being a Garden Town.
Plans for Coal Orchard, putting the river back as its focus, have recently been approved, proposals for Firepool are progressing while ambitions to create a thriving regional arts centre at The Brewhouse Theatre have just been unveiled.
A major upgrade of Taunton railway Station is due within the next two years, improvements to the A358 and Junction 25 of the M5 are proposed to improve traffic flow. A trial public space improvement project in Taunton town centre is also likely to get under way in the New Year.
A new University Centre is being established at the Somerset College campus in Taunton and a new school is open at Monkton Heathfield.
"Garden Town status helps link all the threads together to create a confident, ambitious and economically successful regional centre here in Taunton" said Cllr Habgood.
"I hope people will take the time to visit the exhibition and learn more.
We are at the start of our journey as a Garden Town and community involvement is an important part of our approach.
This exhibition is an opportunity for people to find out more, ask questions and give comments.
We really want feedback that will help us make a place where people want to live, work and simply enjoy."
The exhibition will launches next Monday until Saturday at the following:
Monday 10 July, 12:00 – 16:00 at Taunton Visitor Centre in the Market House
Tuesday July 11, 11:00 – 15:00 at Taunton Visitor Centre in the Market House
Wednesday July 12, 11:00 – 15:00 at Taunton Visitor Centre in the Market House
Thursday July 13, 11:00– 15:00 at Taunton Visitor Centre in the Market House
Friday July 14, 11:00 – 15:00 at the Orchard Centre in Taunton
Saturday July 15, 10:00 – 14:00 at the Orchard Centre in Taunton