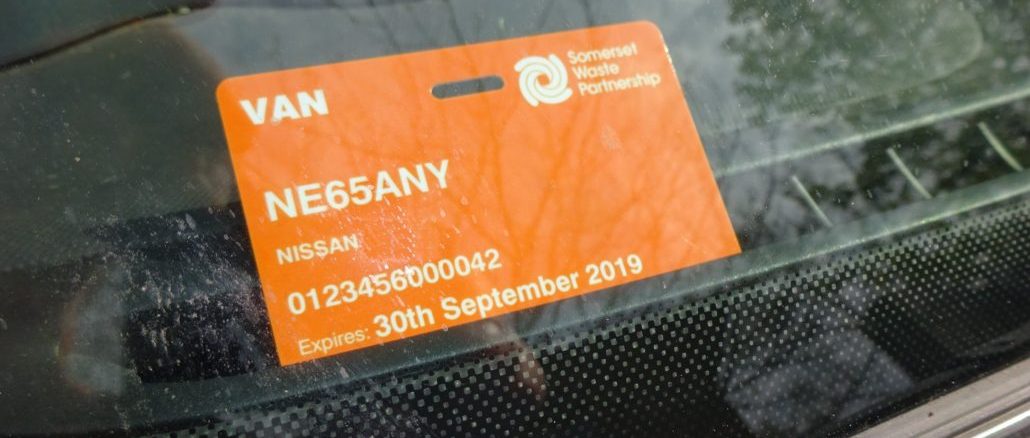 Somerset's vehicle permits scheme has proved so successful that councillors have, after carefully listening to the views of users, decided to relax it to allow vans, pick-ups and car-towed trailers access whenever recycling sites are open.
Established last year, the scheme allowed permit vehicles to use open recycling sites at any time on weekdays but only 13:00-16:00 on Saturdays at weekends. Those time limits have now ended.
Other simplifications include a clearer way to identify vehicles requiring permits by using their "N1" registration category, and adding all campervans and minibuses to the permit system due to their van-like size and carrying capacity.
Somerset's permit scheme began in October amid growing congestion and queues caused by large, heavily laden and hard to manoeuvre vehicles, often with trailers, and after recycling site visits soared, in part from out-of-county traffic when nearby councils began tough new controls.
A report on the permit scheme's first six months said it had achieved its aims: to cut congestion, control illegal commercial users, bar out-of-county visitors from holding permits, maintain safety and improve services.
The vast majority of users – who take their waste to recycling sites in their cars – have never been affected by the scheme, which also barred the largest vehicles with the heaviest loads.
Some 22,000 Somerset residents with vans, pick-ups and car-towed trailers have taken a minute to order their free permit online, and the first six months saw a marked improvement at sites.
Recycling staff have seen fewer commercial users trying to sneak in waste they must legally pay to dispose of, while out-of-county visitors cannot get permits.
The amount of waste brought in by illegal and out-of-county users has been cut significantly, but forecasts of a rise in fly-tipping proved wrong, with overall dumping figures for Somerset falling.
Just over 500 permit comments were received, most of which wanted greater weekend access time, which was agreed by councillors on Somerset Waste Partnership's (SWP) governing board.
Details of the changes will be communicated via SWP's website, leaflets and signs at recycling sites, and directly to permit holders who registered their email address.
A SWP spokesman said:
"Action was essential and permits have proved very effective by targeting those vehicles and trailers that were creating the greatest congestion.
Councillors listened to permit users and have reviewed the permits scheme to make these changes. Its success makes the weekend access changes possible."
All recycling site users – except those using cars without trailers – are urged to check the details of the changes at www.somersetwaste.gov.uk/sites/van-trailer-permits.