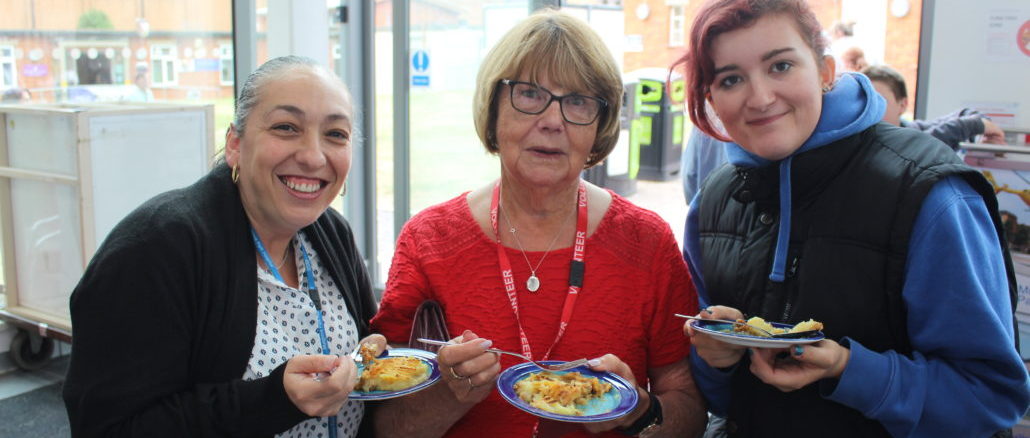 Children and young people staying at Musgrove Park Hospital's children's wards will soon be offered a new range of healthier meals.
It is all part of a linkup between the hospital and the Healthy Food Company, which provides a range of nutritionally balanced meals for children of all ages.
Patients, visitors and staff at Musgrove got to sample a selection of the food set to be introduced on the menu at a popular taster session at the hospital last week.
They were also asked to think back to their younger days to describe their favourite children's meal of all time.
Phil Shelley, who is responsible for catering at Musgrove Park Hospital, said he was delighted to be introducing healthier food options on the children's wards.
"Our focus on the nutritional value and quality of our food products was of the highest importance when we chose to work with the Healthy Food Company," he said.
We intend to use the new choices on our children's menu in the first instance, before hopefully extending it to adult wards across the hospital at a later date."
The Healthy Food Company says every meal it provides has the perfect balance of carbohydrates, protein and good fats for children to support them in their development. Its meals never contain any artificial colours, additives or preserves, and are low in salt and sugar.
Kay Shearing, manufacturing and product director at The Healthy Food Company, said:
"We are privileged to be part of the NHS meals service and we are passionate about improving food and nutrition in hospitals for patients.
The food, and the story behind it, was so well received when we visited the hospital last week with one toddler polishing off two platefuls of cottage pie and a one-year-old who couldn't get enough of the chicken curry."
This is just one of a number of initiatives taking place at the hospital to promote healthier choices.
Last month nurses on the hospital's cardiac cath lab held a 'Junk Free June' challenge to encourage people to eat and drink healthy alternatives.
The hospital has also committed to working closely with all food and drink outlets on site to make sure they continue to promote healthy nutritional choices.
This includes strongly encouraging the sale of non-sugary drinks at Musgrove Park Hospital and not allowing advertisements or promotions of sugary drinks.
Seven out of 10 drinks lines sold at the hospital must be sugar free, at least six in ten confectionary and sweets must not exceed 250kcal and six out of ten pre-packed sandwiches, wraps and salads must not exceed 400kcal and 5.0 saturated fat per 100g.