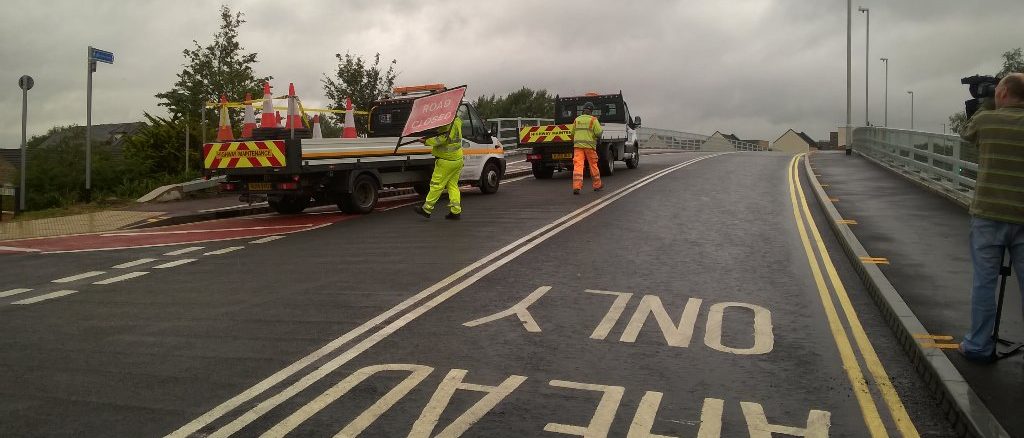 Earlier this afternoon (Tuesday), it was announced that Taunton's new Northern Inner Distributor Road had opened.
#Taunton: The NIDR is now open pic.twitter.com/F3Yh8ACyRM

— Travel Somerset (@TravelSomerset) July 11, 2017
The multi-million pound scheme provides a new link from Priory Avenue to Staplegrove Road and will unlock valuable development land and tackle congestion in the town.
The scheme is being delivered by contractors Carillion on behalf of Somerset County Council and has been substantially delayed.
Taunton's new Northern Inner Distributor Road is now open, linking Priory Bridge Road to Staplegrove Road pic.twitter.com/EQg50FVqV5

— Travel Somerset (@TravelSomerset) July 11, 2017
Cllr John Woodman, Somerset County Council's cabinet member for highways, yesterday thanked Taunton's motorists for their patience.
"This is a key project for Taunton which will unlock the Firepool site for development and help to ease congestion across the town.
The economic and travel time benefits are important for all of us and I hope the town's motorists will find this a real improvement.
Our priority is to open the road as soon as we possibly can, so that means there are still some minor finishing works to complete. All new roads and junctions take a bit of getting used to, so please approach with extra care for the first few weeks while traffic flows settle down."
Good morning. The new NIDR in #Taunton will be opened to traffic this afternoon – we'll let you know when pic.twitter.com/AGGBIjsHec

— Travel Somerset (@TravelSomerset) July 11, 2017
The council has assessed the road as being fit to open but, as is normal with any major road scheme, there will be minor defects to be resolved by the contractor over the next month.
The new junctions will also be monitored and the operation of the traffic lights optimised to ensure they are working as efficiently as possible.