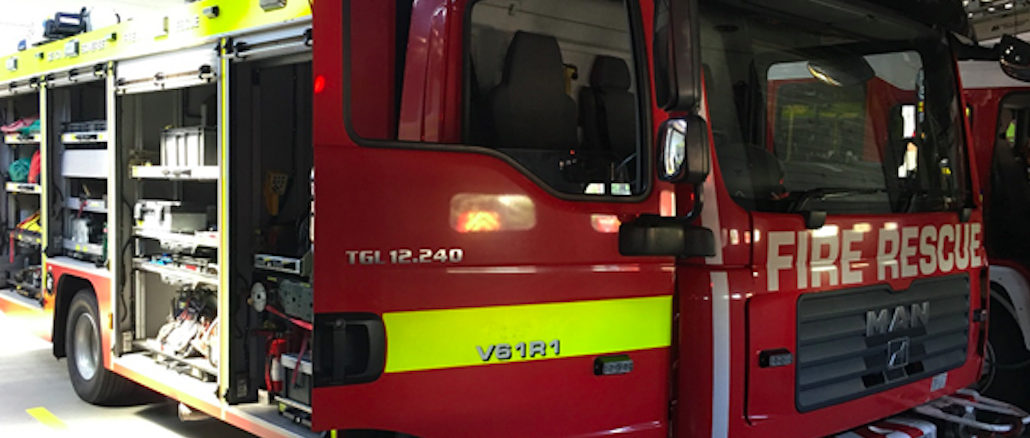 Taunton's only specialist rescue tender vehicle which has brought crews to major accidents on the motorway and around Taunton for over ten years faces being removed.
It is understood no final decision has yet been taken however senior officials are considering relocating the rescue tenders from Taunton and Yeovil to stations in Devon or Glastonbury, most of which are staffed by part time retained firefighters.
Speaking to to fire fighters in the Fire Brigades Union at Taunton Fire Station this week, LibDem candidate, Gideon Amos, said: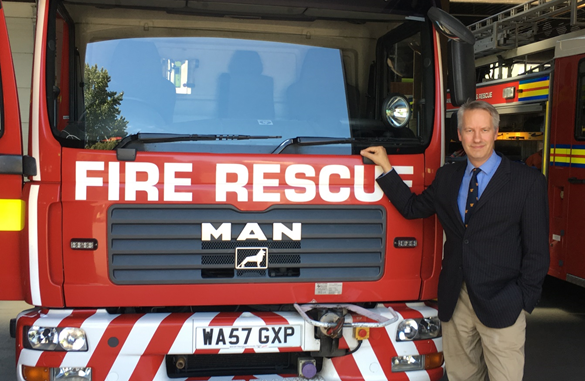 "Rescue Tender V61R1 is an old friend of the brigade and to people who have been rescued.
I saw today the wealth of equipment it is packed with, from dinghies, to winches, platforms and cutting equipment – it carries the most up to date emergency equipment to cope with every rescue scenario whether caused by flood, fire or vehicle collision.
Taking this away from Taunton Deane with no replacement is cost cutting gone mad and will be the first time the Taunton stretch of the M5 has been left without a specialist rescue tender on call."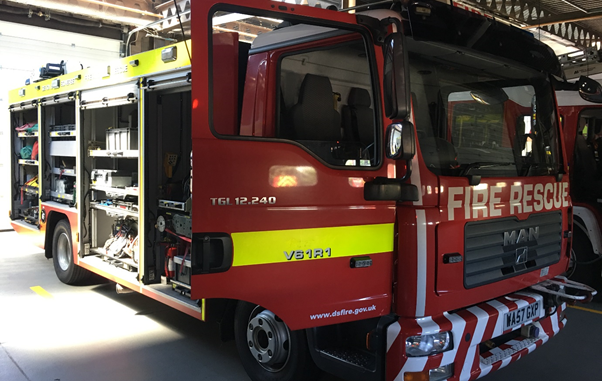 A fire fighters' representative body said:
"We are seriously worried that response times to attend major road traffic accidents will be severely lengthened if our emergency rescue appliance is removed from Taunton.
Our fire fighters are professionally trained and experienced in its use and need the appliance to do the job, losing the vehicle will mean a loss of training, skills and experience.
The cuts to this service here in Somerset are beginning to look like asset stripping."
County Councillor Simon Coles, who also sits as a member on the Devon and Somerset Fire and Rescue Authority, is asking for Taunton to be allowed to keep the emergency appliance.
Cllr Coles said:
"Men and women in public service, especially those risking their lives, should be supported by the government. They don't deserve to have their best equipment taken away."