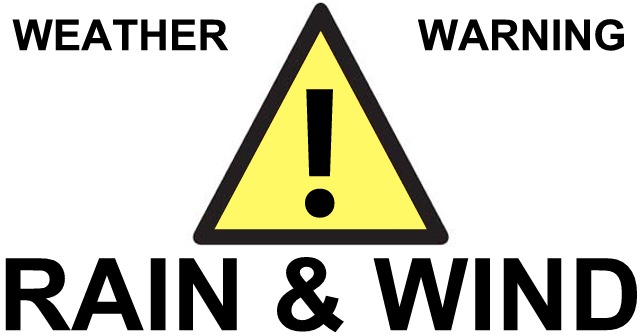 A yellow weather warning of rain and wind is in place for South West England including Somerset tomorrow (Friday).
The warning states:
"A brief spell of heavy rain and strong winds could lead to difficult travel conditions, as the summer holiday season starts for some. Standing water and spray may make journeys longer, and could lead to minor surface water flooding. Winds could be sufficiently strong to cause some bridge restrictions, and bring down branches from trees. Conditions could also be hazardous for those engaged in outdoor activities."
The warning, affecting Bath and North East Somerset, Bristol, Cornwall, Devon, Dorset, Gloucestershire, Isles of Scilly, North Somerset, Plymouth, Somerset, South Gloucestershire and Torbay, is valid from 05:00 to 19:00 on Friday 21 July.
The Met Office's chief forecaster said:
"Winds will increase to bring gusts of around 40 mph inland and 50 mph on coasts for a period of a couple of hours as a squally band of rain approaches. Locally gusts could be 10 mph or so stronger, especially on headlands. After a brief spell of intense rain, winds will decrease – this happening during the morning over Cornwall but not till evening in the east of the area. Around 10-20 mm of rain will fall in a short time."