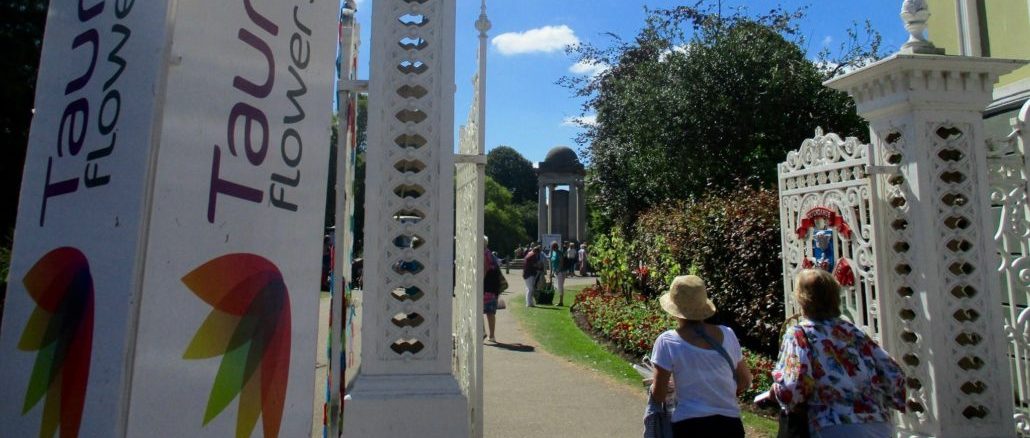 Taunton Flower Show organisers have welcomed news of the record-breaking number of competition entries.
At the deadline for entries on Monday 31 July, 2,840 separate items had been checked in, up by 228 on last year which, until now, had been the highest total in modern times. The range of exhibits will require a third of a mile of tables to display the entrants' produce to best effect.
Competitions Director Ian Coleby and his team now face the task of preparing cards and labels for each plant, floral display, craft item, confection, picture, photograph or children's artwork in time for judging to begin at 07:45 on Friday morning.
He said:
"We have our best year ever for competition entries. The long period of hot weather seems to have contributed to the increase in certain categories, notably fruit and vegetables where there are almost 100 entries in the tomato class. Our youngest of the 521 young people entering is 1 year old and we have 147 submissions by novice gardeners, so the future is looking good.
The results of the 348 classes will be made known mid-morning on Friday, but with over £5,000 of prize money on offer and 63 cups and trophies to be won, the competition is likely to be fierce and the judges' task will be a tough one."
Practical arrangements for the show, which has been running for 186 years, have continued apace and by 10:30 on Friday Vivary Park will be transformed into a tented village ready to greet the anticipated 18,000 visitors over the two days of the event.
Show Chairman Adrian Prior-Sankey said:
"The small band of showground workers and an army volunteers have worked tirelessly for 8 days to ensure that the traditional high standard expected of us is achieved.
The need to build the show in less time than usual to reduce the impact of the Council's new charge gave us several headaches but the team has been magnificent and by Tuesday we were where we would normally be.
The weather forecast is in our favour and the blooms and attractions await the inspection of the crowds. Enlarged tents will ensure a comfortable tour around the displays mounted by professional horticultural traders and the competitors.
It would be wonderful if the record number of entries was matched by a record attendance and I appeal to the community to come and support the jewel in Taunton's cultural crown, especially if they have never done so before."