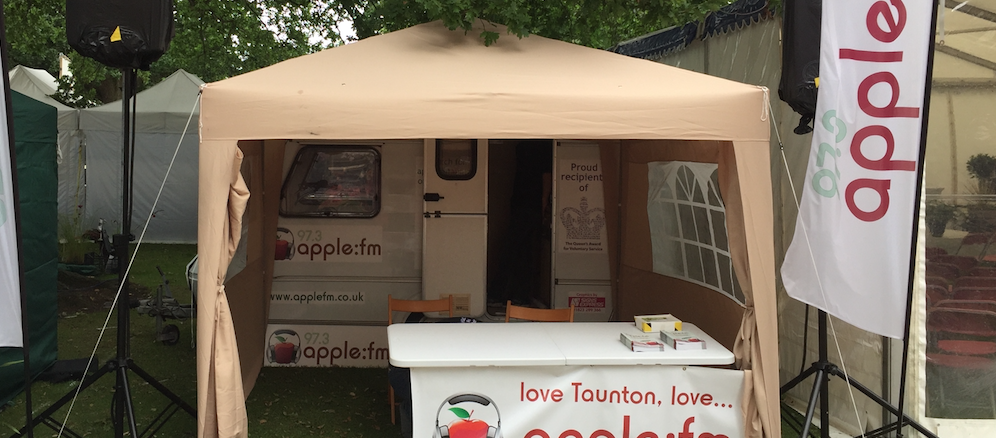 On Friday 4th and Saturday 5th August Apple FM made Vivary Park our home at the 2017 Taunton Flower Show. We traditionally broadcast live for eight hours each day from both days, of the show dubbed "The Chelsea Of The West", and this year was no exception.
For a second year Apple FM were very honoured to be asked to host Gardeners' Question Time from the demonstration marquee. This is where the general public had the opportunity to put their gardening questions to a team of experts.
Many Apple FM presenters broadcasted live from our mobile studio in Vivary Park over the two days which is always fantastic fun. We even broadcast our Drive-Time show live from the site.
Check out our picture gallery from the Taunton Flower Show here.