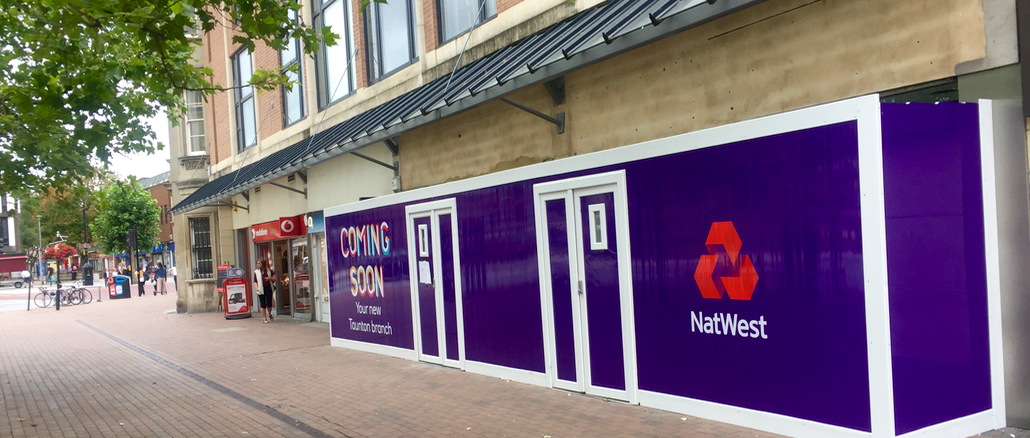 NatWest in Taunton will be moving into the former HMV store, it has been revealed.
The 'brand new state of the art branch' will move from its current address in North Street to Fore Street.
NatWest's local chief executive, Matthew Brown, said:
"I am delighted to be able to confirm that NatWest will be relocating to Fore Street in Taunton.
The branch has a completely new look and feel – the 'traditional' bank counter has been replaced by an open plan counter and staff will be available in the banking hall to help customers with their banking needs, and will feature photographs of famous landmarks from the local area.
The branch will be fitted out with new, modern technology such as upgraded cash machines and cash deposit machines, similar where customers can pay-in coins free of charge without having to bundle coins into individual bags, or wait while staff count them.
The branch will also have free Wi-Fi for customers and iPads so customers can register and access online banking services, with staff on hand to provide demonstrations and help where required."
HMV closed its doors in Fore Street in January last year before reopening in the Orchard Shopping Centre the following month.
NatWest will open at its new location in mid October 2017.