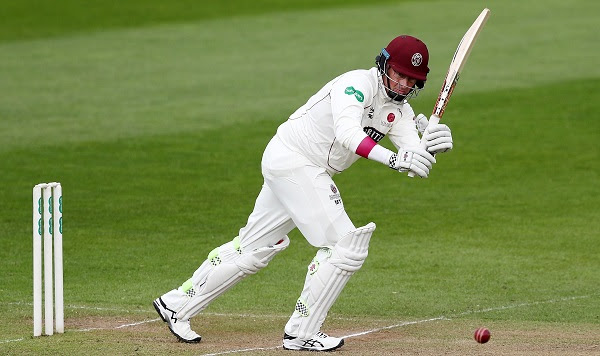 Marcus Trescothick has put pen to paper on a new contract extension which will see him proudly wear the Somerset CCC crest on his chest for another year.
The 41 year old has become one of the finest players in the history of Somerset County Cricket Club and has now agreed to commit himself to the Club until the end of the 2018 season.
2018 will mark Marcus' 26th season with Somerset and during that time he has scored more First Class centuries and more List A runs for the County than any player in the Club's history. He also established himself as one of the best batsmen that England has ever produced and since his debut for Somerset in 1993 he has gone on to amass 25269 First Class runs at an average of 41.97. He has also excelled in the shorter formats of the game scoring 12229 runs in List A cricket and 2363 runs in T20 cricket.
His international exploits are also of the highest standard. Not only has he captained his country but his prowess with the bat against the finest attacks in the world saw him claim 5825 runs in his 76 Tests at an average of 43.79. His 123 ODI's also saw a number of match winning performances by the man from Keynsham as he smashed his way to 4335 runs at an average of 37.37.
After signing his contract extension Marcus said:
"Obviously I'm delighted to be staying on for another year. My hunger, desire and passion to play is as strong as it was when I started. The Club itself, along with the Members and supporters have stuck by me through thick and thin and it's an honour to step out in to the middle and represent them."
Somerset CEO Lee Cooper said:
"We are delighted that Marcus has signed the extension that was offered to him. The name Marcus Trescothick has become synonymous with Somerset County Cricket Club and throughout his time as a professional he has proved himself to be a cricketer of the very highest order. His work ethic is second to none and what he offers in the dressing room is absolutely invaluable. His enthusiasm for the game is infectious and his wealth of experience is priceless."