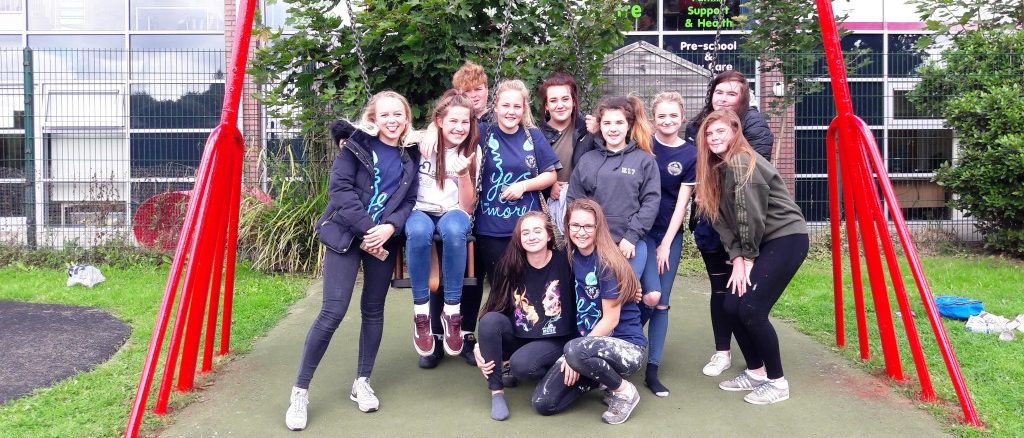 The popular children's play area at Lyngford Park in Taunton has been given a makeover thanks to a DIY SOS call answered by community-minded young people.
North Taunton One Team – the multi-agency group working to improve lives in the area – was aware that play equipment in the park was looking a little unloved.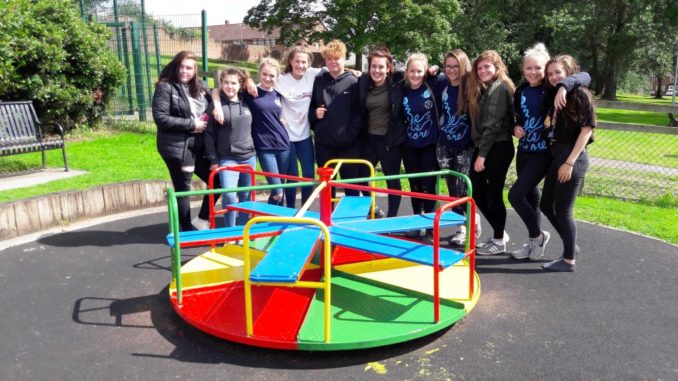 So, when leaders from the National Citizens Service (NCS), contacted the team to ask if there were any projects that needed help – the answer was clear.
Young people from Bridgwater and Taunton College, enrolled in the scheme, are volunteering this summer and their efforts have worked wonders in Lyngford Park.
Group members turned their hands to practical skills to paint the play features with materials provided by Taunton Deane Borough Council, a partner in the North Taunton One Team.
"These young people have done a brilliant jobs and the play area looks much better as a result" said Cllr Terry Beale, whose housing brief includes the North Taunton One Team.
"It was looking tired and needed some cheering up.
I'd like to thank the young people involved in the NCS – they are doing so much for the community through volunteering through their summer holidays. They are a real credit to themselves, their families and the NCS."