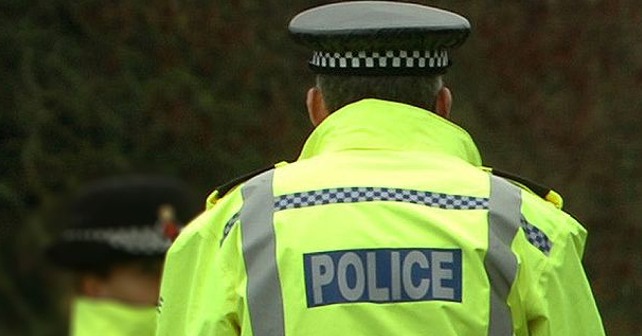 Update
---
All three lanes of the M5 Northbound between Junctions 16 and 14 are being re-opened.
Avon and Somerset Police said:
"We know how disruptive this has been, so thank you for your patience.
Our investigation into this collision will continue and our priority will be to identify the victim and ensure his next of kin are informed and supported."
---
Update
---
The Northbound closure remains in place on the M5 between Junctions 16 and 14 following a fatal collision earlier today.
At about 04:40, a HGV was in collision with a male pedestrian in lane one. The pedestrian was then struck by a number of other vehicles.
It is believed the man had left his vehicle, which was parked on the hard shoulder.
Police are progressing enquiries to identify the victim and contact his next of kin.
Ch Insp John Holt said:
"We're fully aware of the impact the M5 closure is having on motorists.
We have to make sure we've completed all our investigative enquiries at the scene and ensure the motorway is cleared and safe to use. This work is progressing well and we hope to re-open the carriageway as soon as possible, but we can't put a time estimate on this yet.
We appreciate everyone's continued patience and understanding."
---
Update
---
The M5 remains closed Northbound between Junctions 16 and 14 in South Gloucestershire following a fatal collision earlier this morning.
A lorry was in collision with a pedestrian just before 04:40 today.
Other vehicles are believed to have struck the pedestrian following this initial collision.
Police are carrying out an investigation at the scene and are working with Highways England to ensure all measures are in place to recover vehicles and clear the scene as quickly as possible.
Police understand the closure is causing disruption to those travelling on the M5 and M4 and surrounding routes and would strongly encourage motorists to avoid the area or follow official diversions.
---
The M5 is closed Northbound in South Gloucestershire between Junctions 16 and 14 while police deal with a fatal collision involving a pedestrian.
Police were called about this collision, which happened between Junctions 15 and 14, at about 04:40 today (Thursday).
Police are working at the scene with Highways England Traffic Officers and diversion routes have been put in place. Details of diversions can be found here: http://ow.ly/oMAP30f8Nw5
Traffic wanting to join the M5 Northbound from the M4 will have to take the M5 Southbound and leave at Junction 16, returning via the A38 Northbound.
Police are advising motorists to follow the diversions put in place and allow extra time for their journey this morning as this closure is expected to be in place for some time.