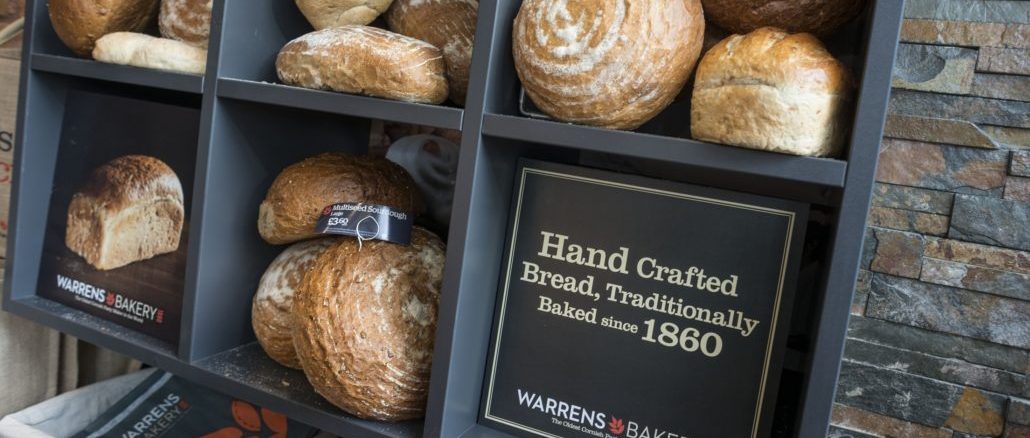 Warrens Bakery has announced that Taunton will be the next home for its latest franchise store, opening in the Orchard Shopping Centre later this month.
Established in 1860, the new bakery in the county town of Somerset will be the seventh-only franchise store outside of the South West to open since February this year and follows in the footsteps of the recently opened Bridgwater store.
With a rich heritage and array of award-winning sweet and savoury bakes and signature Cornish pasties, the team have had a busy year of openings and recently celebrated being announced as one of the UK's top three craft bakeries in the Baking Industry Awards 2017.
Local businessman James Tucker has partnered in a franchise venture with Warrens Bakery and commenting ahead of the first store in Bridgwater, he said:
"With Warrens I know where the product comes from – something that is important to me – and I can follow its journey all the way from production to the first delicious bite. Knowing that Warrens still use the same fresh, local ingredients and hand-crafted skills for every product really sets them apart from any other bakery."
With the rise in popularity in craft baking, the premium bakery puts a firm focus on provenance, and is recognised as the oldest Cornish pasty maker in the world, an accolade the expert team is proud to uphold.
The opening will mean Taunton residents won't have to travel far to pick up a hand-crimped taste of the iconic pasties, often enjoyed during holidays by the coast.
The neighbouring Bridgwater Warrens Bakery took 95% of the predicted first week of sales within the first two days of opening, with almost 600 pasties and savouries sold on the first day alone – so the new bakery in the Somerset town is set to feed growing demand.
Warrens Bakery is set to be the fastest growing franchise brand in the UK this year and the Taunton store will be part of a string of further openings, which include Winchester, Birmingham, Bridgwater and London.
An official opening is planned to mark the arrival of the new bakery which will bring 10 job opportunities to the local area.
Warrens Bakery opens on Monday 30 October.