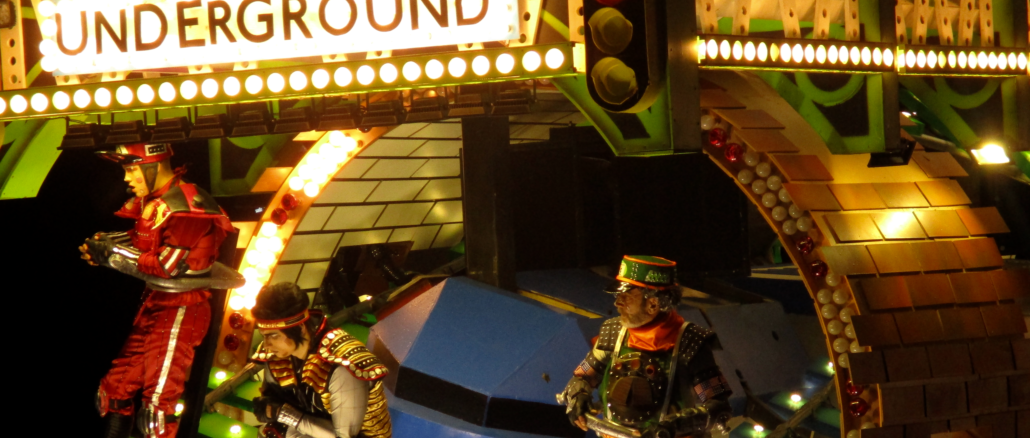 Taunton Carnival is set to get off to a thunderous start tomorrow (Saturday) as a cavalcade of Harley Davidson motorcycles leave Tangier Way at 19:00.
Last year's class-winning Ilminster Majorettes will be at the head of the annual illuminated procession following on.
More than 70 items will wend their way along the route from Tangier Way and Wood Street out into Bridge Street over the bridge and up North Street then along Fore Street and East Street before heading down over East Reach to the finish at Chritchard Way. See the full procession list here.
Ding ding! Look out for Apple FM, we'll be boarding one of the Buses of Somerset's open top buses on a special night service through town.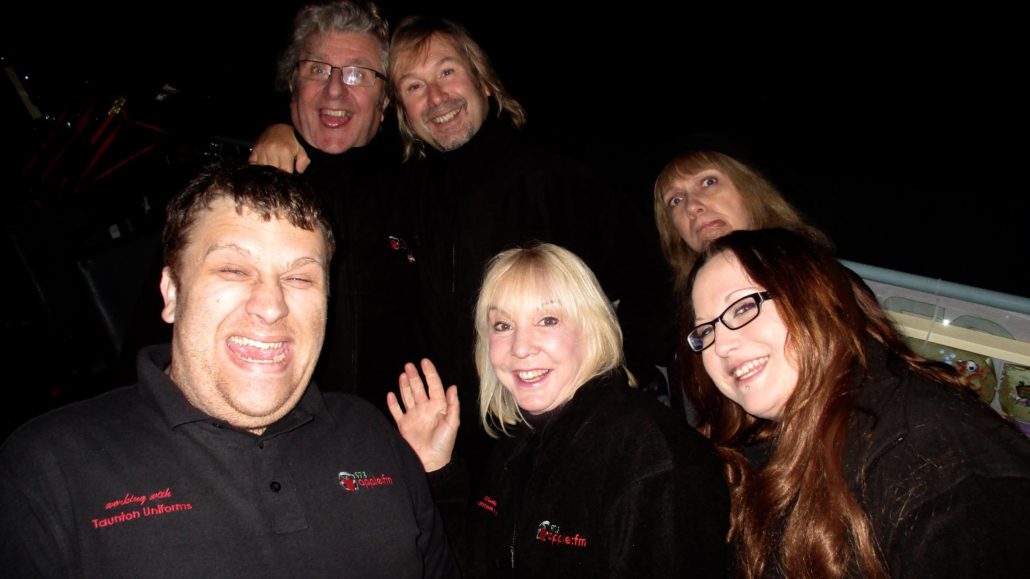 Carnival Day will start in the High Street at 10:00 with a display of 18 cars ranging from the thirties to the eighties classic cars. The Carnival Queen and Princess will be there to choose their favourite car.
There will also be a race car and some Harley Davidson motorcycles which will later appear in the evening procession.
Next to Monsoon will be a roundabout and an inflatable castle and in the High Street will be stalls including a tombola and an 'open the safe' game.
A Mask & Hat Competition will be taking place at the Museum of Somerset.
Children can make masks and hats in the Museum on Castle Green from 10:30. All equipment will be provided. Gather together at 14:00 when the Mayor of Taunton Deane will select the winning items.
Carnival merchandise can be purchased from Taunton Carnival's official stand with the profits going towards funding the event.
Taunton Carnival are encouraging spectators to buy merchandise from the two official lorries as other sellers aren't from around here and do not give any of their proceeds to Taunton Carnival or to local charities.
Taunton Carnival's charity partner this year is Love Musgrove.
Taunton Carnival will be accepting old £1 coins.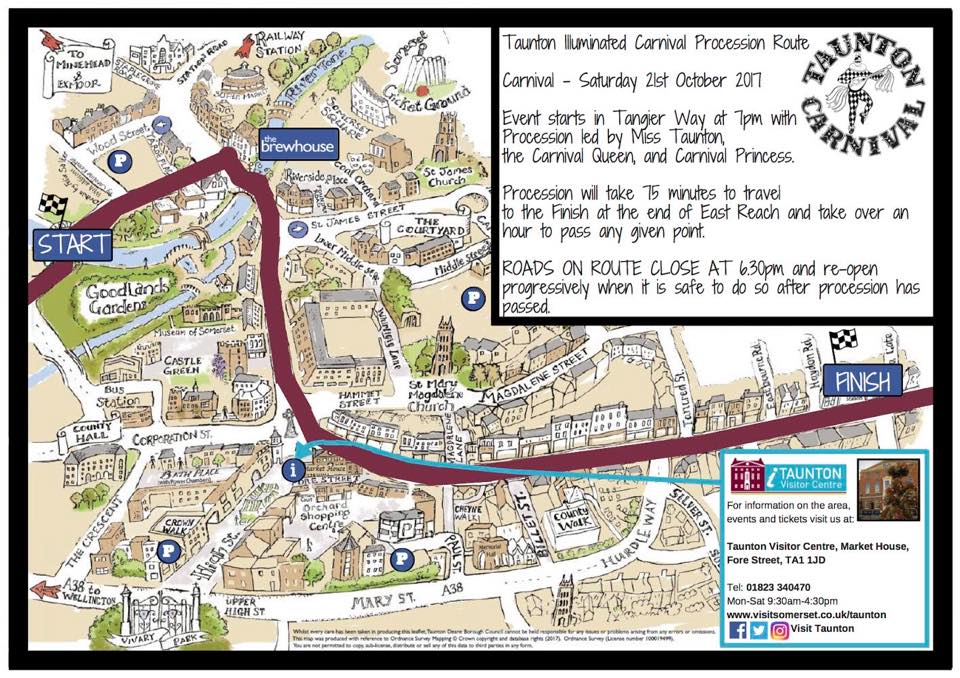 Castle Street will be closed to traffic between the entrance to Tangier and Castle Street car parks as will Tangier Way down to the junction with Wood Street from 14:00 to allow all the entries to assemble and get ready for the evening's show.
Access to Tesco and Lidl will not be affected, but Enfield car park will be closed all day.
The town centre will be closed at 18:30 so the procession route can be cleared of traffic before the crowds move in to line the pavements.
Through traffic is directed away from the town centre to keep it moving and to keep a clear access to Musgrove Park Hospital.
The official east-west diversion is Obridge Viaduct, Priorswood Road, Greenway Road, Staplegrove Road, Silk Mills Road and Wellington Road.
No vehicles will be able to leave Wood Street, Yarde Place, Haydon Road or Victoria Gate on to the route whilst the procession is taking place between 18:30 and around 21:00.
There will be an alternative route out of the Wood Street area via Cleveland Street and French Weir recreation ground.