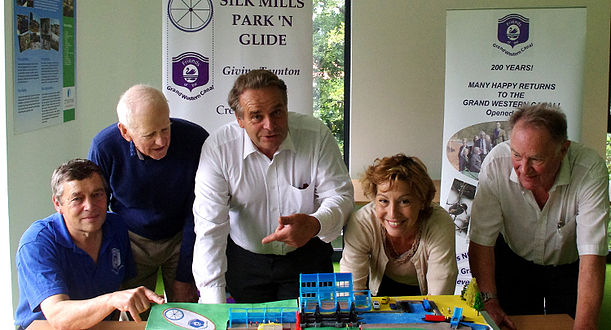 A feasibility study is due over the winter to examine proposals to rebuild part of a historic canal so people can commute into Taunton on a water bus.
However, the people behind the scheme have admitted "gaps" in their knowledge, including how much it would cost.
The ambitious scheme involves reviving the Grand Western Canal, which closed 150 years ago, and turning it into a 21st Century eco-friendly link for commuters and visitors.
A solar-powered 'Park 'n' Glide' shuttle would provide a one mile link from Silk Mills park and ride car park, where a lift would be installed, to French Weir, with the route slightly altered from the original one.
Another mile of canal would link the scheme with the West Somerset Railway at Norton Fitzwarren.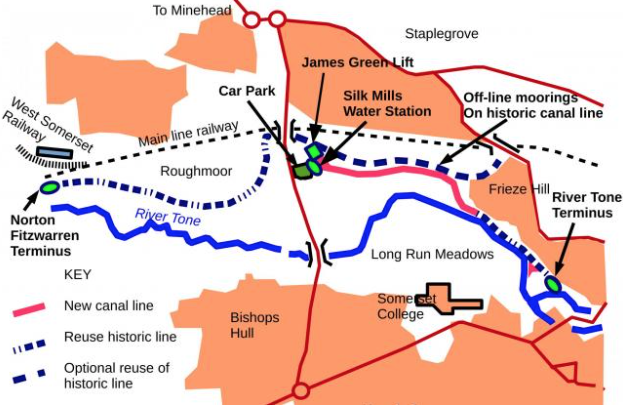 Robert Hodgson, chairman of The Friends of the Grand Western Canal, gave the group's AGM an update on plans to reconstruct the lift in Taunton.
He said "The Taunton Canal Lift and Links project, also known as Park 'n' Glide, is very much on a roll. "We have spent the summer consulting as widely as we can with decision-makers and the general public and are finding universal support. "We are getting positive publicity at a national level, which is benefitting all of our canal.
"However, there are gaps in our knowledge that we really have to fill in, such as the cost of the scheme and how best to supply the water it will need."
The project is aiming to initially raise £35,000 and recently received a £500 cheque from the West Country branch of the Inland Waterways.
For more information, or to make a donation, click here.