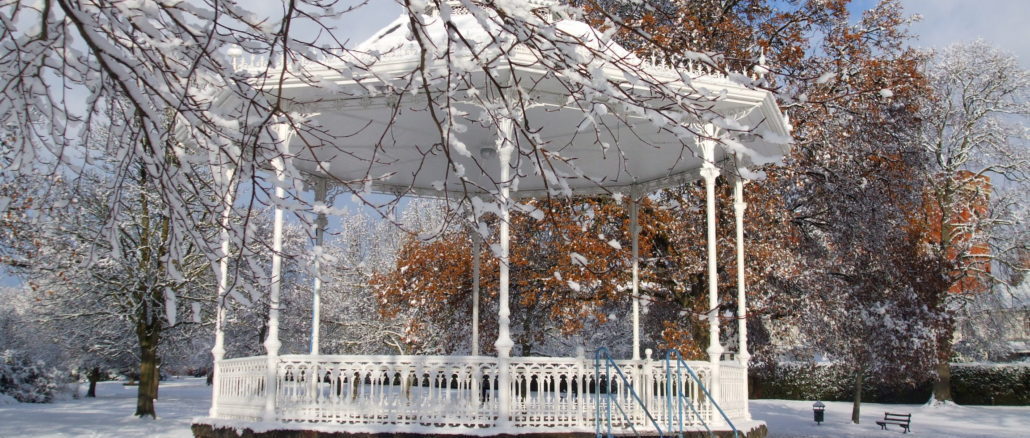 Traditional Christmas carols will be ringing out through Vivary Park in Taunton later this month as the service is being revived due to popular demand.
The event, around the Bandstand in the park, had been a favourite family fixture for years – but lapsed. Now, thanks to Taunton Deane Borough Council's community leisure team, it's going to be more 'Merry Gentlemen' than 'Bleak Midwinter.'
The singing is due to start at 18:30 on Monday 18 December with two choirs and a band taking part – joined by as many of the public as possible. Those planning to come along should bring a torch or lantern.
Taunton Deane Male Voice Choir and the New Horizon Singers will lead the carols, along with Taunton Concert Band. The Mayor of Taunton Deane, Cllr Hazel-Prior-Sankey, is also due to attend.
Some 1,000 carol sheets are being printed so that everyone can join in – although many may already know the words to some of the favourites: Good King Wenceslas, While Shepherds Watched, and the more modern Frosty The Snowman and Rudolph The Red Nosed Reindeer.
"The Vivary Park carols are so well loved by people of all ages – it really makes everyone feel Christmassy" said Cllr Catherine Herbert who was instrumental in getting the event back in the calendar in her role as executive member for leisure.
"It has a wonderful atmosphere and I am delighted it's happening again this year. It's a chance for people to link up with friends and make it a real community event. It says Christmas like no other event."