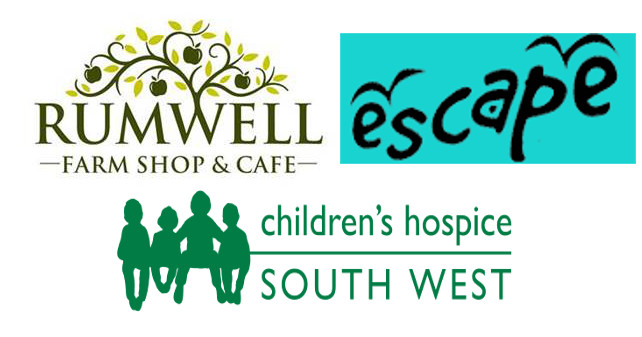 PEOPLE from Somerset attended a free candle-lit shopping experience with food tastings and festive music yesterday (Thursday, December 7, 2017) to raise funds for two charities.
Rumwell Farm Shop hosted its annual Rumwell by Candlelight event on Thursday, December 7 in aid of St. Margaret's Hospice and Escape Support Group.
Anne Mitchell, Joint Owner of the farm shop, which is located on the A38 between Taunton and Wellington, explained: "This is the sixth year we have held this annual charity event and it just gets busier every year. The shop and cafe were lit by hundreds of candles, which makes it such a unique, festive experience.
"We hosted Rumwell by Candlelight this year in aid of St. Margaret's Hospice and Escape Support Group, our two charities of the year. Representatives from both organisations attended to speak to people about what they do locally. There were collection buckets throughout the farm shop for people to drop their change into. We're currently still counting the money raised during the evening."
People who attended the event also received a free mulled wine and mince pie on arrival. The Somerset Hills Chorus and St Margaret's Hospice Choir performed Christmas carols and other songs throughout the evening.
Anne added: "There was also the chance to try lots of tasty food items made by our staff in our bakery and butchery. Regional suppliers such as The Lyme Bay Winery were on-site too, offering visitors samples of wines and liqueurs. Mark Butler from Cellarmarque was on hand offering samples of beautiful wines to compliment Christmas foods."
St. Margaret's Hospice as a charity, has been at the heart of Somerset's community, for more than 37 years, delivering high quality, responsive and compassionate care to patients and their families facing a life-limiting illness.
Last year St. Margaret's Hospice, which is based in Bishops Hull, cared for more than 3,200 people across Somerset. To provide this care they need to raise in excess of £7.5 million. Without the generous support of the community, thousands of people facing the challenge of a life-limiting illness would struggle to receive the care and support they need.
Escape Support Group has been supporting families who have a child, or children, with disabilities or specific individual needs in the Somerset area for 17 years.
Escape's main aim is to provide fun activities, allowing children the opportunity to experience a positive childhood where they are integrated fully, and are able to share experiences that will enhance and enrich their lives, which other children and families may take for granted.
Rumwell Farm Shop is an independent, family-run, award-winning business owned by the Mitchell family. It was originally a potato store, when David and Anne Mitchell began selling their potatoes and free-range eggs at the gate.