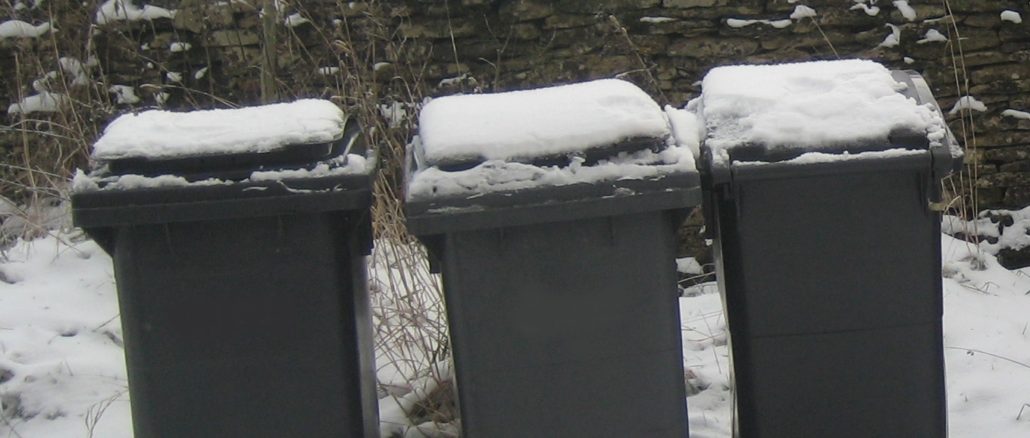 Somerset families are being urged to get rid of all recycling and rubbish before Christmas to avoid the risk of bad weather and collection disruption during peak waste demand.
And the advice for after Christmas is to spread the waste load over time or take it to a recycling site to avoid overloading hard-pressed crews collecting recycling and rubbish.
While extra waste vehicles are pressed into service, the seasonal jump in waste levels means that any breakdowns, traffic delays or poor weather can have an immediate and severe impact.
With no rubbish or recycling collections on Christmas Day, Boxing Day or New Year's Day, all pick-ups will be two days later in Christmas week, and one day later in New Year's week.
Recycling sites will be on their standard schedules except for their annual closures on Christmas Day, Boxing Day and New Year's Day. The quietest time to visit is usually as they open, at 8am.
All kerbside pick-ups and other services go back to the usual timetables from Monday 8 January.
A Somerset Waste Partnership spokesperson said: "Far more waste is put out around Christmas and New Year than at any other time, with hundreds of extra tonnes of rubbish and recycling.
"The worst obvious problem is cardboard from internet deliveries and big purchases, filling up recycling trucks and forcing them to break off collecting to unload early.
"All boxes must be flattened and big sheets cut up, and no more than the equivalent of two recycling boxes of card left for collection. Any more than that should be taken to a recycling site.
"The worst concealed problem is food put in rubbish. Dumping it to decay for decades in landfill is costly, wasteful and polluting when it can all be recycled into electricity and farm compost."
Christmas trees can be recycled at any recycling site or, as a last resort, landfilled with rubbish collections. Garden waste subscribers can add a tree to their first collection from 8 January.
For more on how to waste less, recycle more and save money this Christmas and throughout 2018, visit www.somersetwaste.gov.uk