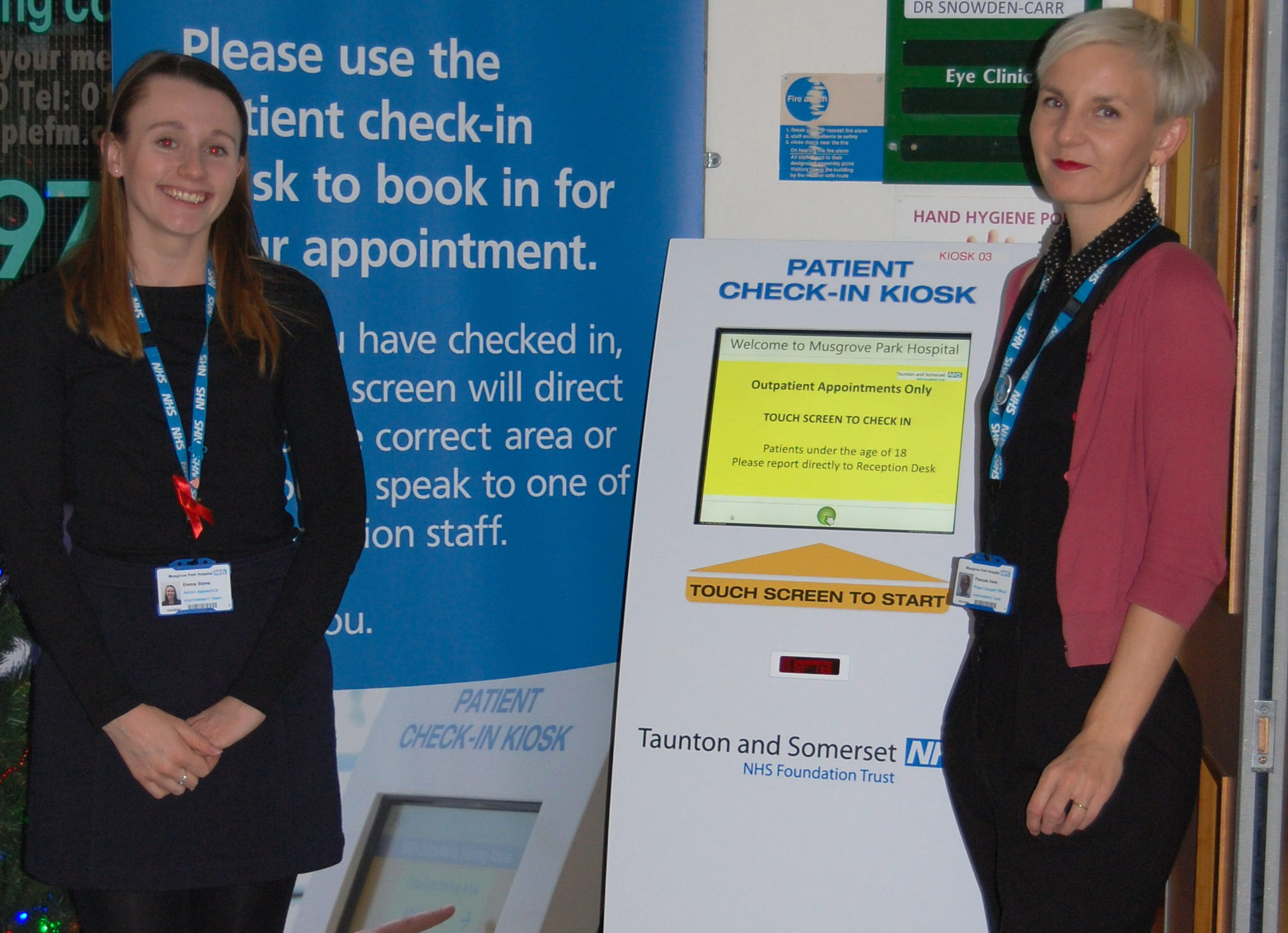 Outpatients at Musgrove Park Hospital can check in for their appointments easier, thanks to new self-service kiosks.
A total of nine kiosks went live yesterday, 13 December, in the general outpatient area, orthopaedics and physiotherapy.
Karen Holden, associate director of patient centred care, said: "The kiosks should help our patients have a better and more efficient experience when they come to the hospital.
"We already have self-service kiosks in the hospital's Beacon Centre, which most patients have found helpful, and we are hoping to eventually extend them across the hospital.
"If people get stuck or need assistance, our friendly staff and volunteers will be more than happy to help them.
"We've had some great feedback already, one patient said it was the quickest experience she has had from check in to appointment and another Polish speaking patient said it was great because he didn't have to worry about a language barrier."