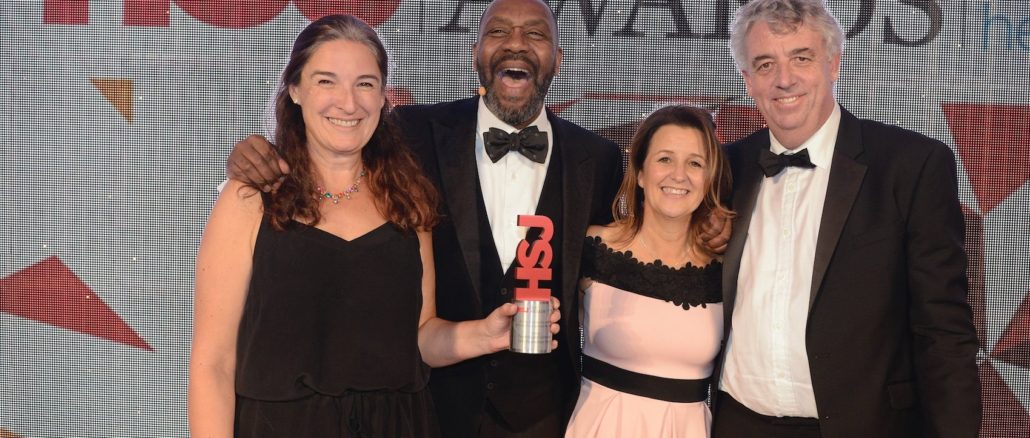 An initiative to bring children's clinics closer to home and out of the hospital has been recognised at a prestigious national ceremony.
The paediatrics team at Musgrove Park Hospital won the Acute, Community and/or Primary Care Services Redesign Award at the recent HSJ Awards in London. It was for their programme to bring their clinics to local GP surgeries so that children and their parents can benefit from a more convenient and less daunting environment. Not only is it improving patient care, but it is also means families can receive an expert opinion without having to travel large distances to the nearest hospital.
Judges said they were impressed with the trust's strong ambition and leadership.
They added: "The panel really felt that this project could be scaled up and replicated in other specialties."
And trainee GPs are also benefitting as the new way of working allows them to sit in with a paediatrician and receive expert training for common conditions. The paediatric department jointly devised and supported the plan, which has been running for around two years now.
Sarah Bridges, a consultant paediatric at Musgrove, said: "We wanted to create a pathway where we could see patients closer to home which is not only better for them, but also means we have cut out some of the unnecessary steps that added cost, time and inconvenience to families and the healthcare system.
"The new way of working means we can actually see children who might have longer term conditions where they need to be seen here in the hospital.
"We're also sharing skills with clinical staff at GP surgeries and overall it's resulting in more efficient and quality care closer to home."
Since launching the initiative around two years ago at a GP practice in Bridgwater, it has been taken up by a further 15 practices.
"We are hoping to eventually roll this out to every practice in Somerset," Sarah added.
"We have also had interest from other departments in the hospital who would like to do the same thing and other trusts are also looking at implementing a similar model.
"We were delighted to win this award and to have recognition for the department and for showing modern ways of care which are creating significant benefits for our patients."