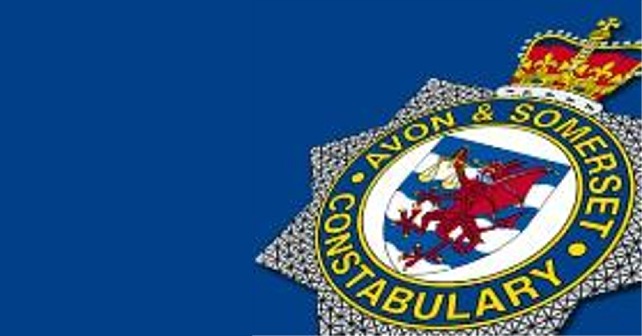 Two men have been handed suspended prison sentences after being caught stealing high value vehicles from Somerset farms.
Arthur Hughes, 49, and his nephew Charlie, 20, were captured on CCTV brazenly stealing 4x4s.
On 31 October last year, Charlie Hughes, was caught on a Glastonbury farmer's camera making off with his Mitsubishi L200 Warrior.
Then, on 28 December last year, the pair were both filmed driving onto a South Petherton farm in a Peugeot 407. The younger of the two men was then seen getting out of the car before driving off with a Land Rover Defender and an Ifor Williams trailer.
In addition to two counts of theft of a motor vehicle, Charlie Hughes has also been sentenced for the offence of failing to stop for police.
While driving through South Petherton on 16 February, he attempted to evade officers who tried to pull him over by driving off at speed. He was later arrested after being found hiding in an associate's house.
During a hearing at Taunton Crown Court on Tuesday (19/12), Arthur Hughes was given a nine month prison sentence suspended for two years and fined £850.
Charlie Hughes was given an 18 month term, also suspended for two years, in addition to 240 hours of unpaid work and an £850 fine. He was also disqualified from driving for 15 months and will have to take an extended retest before regaining his licence.
Superintendent Mike Prior, force lead for rural crime, said: "Arthur and Charlie Hughes had absolutely no regard whatsoever for the impact of their actions.
"In rural communities such as those they targeted, 4x4s are essential to many people's way of life. Farmers, in particular, rely on them daily to move around challenging terrains and to carry out their work.
"With the help of the independently chaired Rural Crime Forum we continue to be informed of the issues affecting our farming communities and we know that those who steal these types of vehicles are a real menace.
"We are committed to apprehending those involved in this type of criminality and will do everything within our power to bring them to justice."
For advice on how to protect your 4×4 visit this feature on our website – www.avonandsomerset.police.uk/newsroom/features/shutting-the-gate-on-rural-crime.
If you have information about suspected rural crime, then please contact us by visiting the website or calling 101. Alternatively you can call the independent charity Crimestoppers on 0800 555 111. They never ask your name or trace your call and you could earn yourself a cash reward.