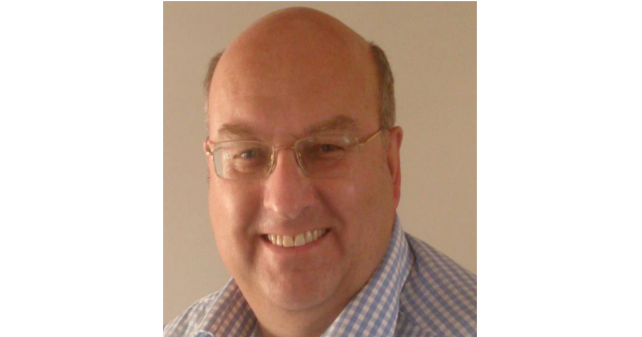 Taunton Deane's very own Adrian Prior-Sankey has been awarded the MBE "for services to the community of Taunton".
Adrian has been the co-ordinator for Taunton's Street Pastor team for more than a decade and is the representative for the organisation across the Avon and Somerset police area. He is also the Taunton Flower Show Chairman and is one of a huge team of Volunteers that makes Taunton's flagship annual event happen each year.
He has worked closely with the police, as a police chaplain and for more than 20 years he has served as one of the lead members of the Faith Communities' Response to Major Emergencies, serving as a joint co-ordinator of the scheme with the senior force chaplain Andy Paget.
His links with Avon and Somerset Police stretch back to 1978 when he joined as a special constable at the age of 18¾ (the youngest age which you could join) but had to resign a few years later to complete his professional studies.
Ironically he assisted a police officer colleague with an arrest on his way home from returning his uniform!
After a short career in local government he joined the ministry team at Creech St Michael Baptist Church concluding his pastoral work there as the assistant minister in 2003 to work as the communications manager for The Salvation Army in the South West. In 2007 he co-founded Taunton Street Pastors and served in a voluntary and latterly part-time capacity as co-ordinator. After four years working as an advocate across Somerset he was called to become the lead chaplain of Taunton Team Chaplaincy and undertakes his police chaplaincy role as part of that ministry.
He has worked for more than 20 years alongside the senior force chaplain Andy Paget to develop and train participants in the Faith Communities' Response to Major Emergencies Plan. He was invited to become a police chaplain in 2015 to support police officers, staff and their families at Taunton police station in the Spring of 2017 and currently also provides chaplaincy cover at Sandy Padgett House (the Bridgwater Police Centre).
"Police chaplains offer a sympathetic ear to those who wish to talk about any aspect of life, especially stressful events. They welcome questions about spirituality and what gives life meaning, but are also happy just to talk about football results! Personally, I never underestimate the privilege of being able to share with individuals in confidence about the highs and lows of their life's journey. Whilst I am a Christian minister, chaplaincy support is offered to those of any faith or one.
" I have appreciated a number of conversations which have helped me to understand the pressures faced by frontline police personnel. I hope that my genuine interest and concern for their physical, emotional and spiritual well-being has been evident and shown them that they are valued.
"Street Pastoring has also been a significant part of my life for the past 10 years. It has been humbling to work with more than 100 volunteers, drawn from different churches in the Taunton area. We work in partnership with the police and other agencies to make a real difference to the lives of thousands of people late at night in the town centre (and since 2014 during the day time in the community as well). The recognition of the team's work by the Queen's Award for Volunteering in 2014 was a highlight of my time as the team's co-ordinator.
Adrian has been married for 37 years – to his Hazel – who is a member of Somerset County Council and currently the Mayor of Taunton Deane. They have three adult children and 10 grandchildren whose ages range from four months to 13 years.
On hearing of the award Adrian paid tribute to the influence of his parents, the support of his family and the many volunteers with whom he has worked, saying: "'This is a great honour and is really a recognition of the service that the amazing teams of volunteers that I work with offer, whether it is the chaplains and street pastors providing a much needed listening ear for people in workplaces and on our streets, or enthusiasts offering a range of high quality activities for young Sea and Royal Marines Cadets or delivering a top class cultural event like Taunton Flower Show. I am particularly thankful for people who have worked alongside me in a united efforts to nurture a peaceful and strong community.
"My parents were both active in the Scout and Guide movements and provided me with a great example of public service. The opportunities they gave me to engage in a wide spectrum of community activities fostered a love of voluntary work and a passion for the community of Taunton which opened doors to friendships that have matured over many years.
"I am extremely gratefully to whoever nominated me for this honour. My wife Hazel and our extended family have supported me enthusiastically over many years and the public recognition of the activities with which I have been associated is as much a reflection of their dedication as anything I have undertaken."
Apple FM would like to extent their heartfelt congratulations to Adrian and his family for this prestigious and well-deserved award. We can think of few people that would be as worthy of such an award and feel it is eminently deserved.