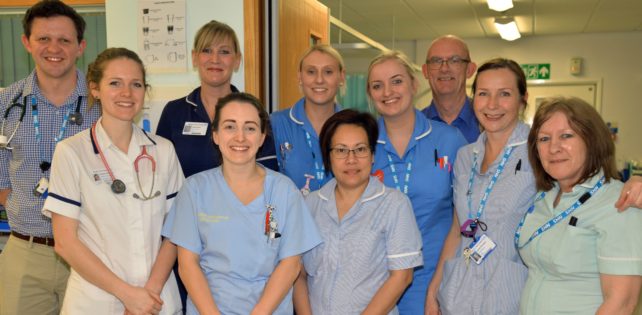 Health leaders in Somerset have paid tribute to the exceptional work done by healthcare staff, amid extra pressures this winter.
With record numbers of people visiting A&E at Musgrove Park Hospital, doctors, nurses and teams across the hospital have been rallying to make sure patients continue to get the best possible care and treatment.
Two all-time highs were reached at Musgrove at the end of December – 117 patients were admitted to hospital in an emergency in a single day, and 116 patients arrived by ambulance on another day. There has also been a 20 per cent increase in 999 calls compared with last year.
Peter Lewis, chief executive of Musgrove Park Hospital and Somerset Partnership, which runs the county's community hospitals, mental health and learning disabilities services, said he was proud of the resilience of healthcare staff across the county.
"Our staff really have pulled out all the stops this winter and it is striking to see how calm and professional our clinical teams and support staff have been despite the extreme pressure," he said.
"They have been incredibly flexible with some staff coming in off their annual leave and others working longer hours.
"Our emergency department was incredibly busy with over 200 patients attending on many days and it's showing no signs of slowing down.
"So I want to thank every member of staff in Musgrove and across the community for their dedication to patients during this challenging time."
Musgrove Park Hospital is also reminding patients that they should attend their hospital appointments unless they are told otherwise.
Mr Lewis added: "There has been a lot in the media about cancelled appointments, but our message to patients is to please attend your appointment as normal unless you are called by someone at the hospital."