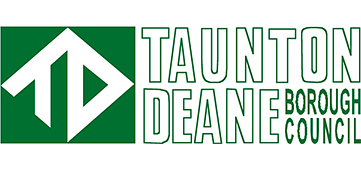 Following reports on new homes being built in Rockwell Green, Wellington, Taunton Deane Borough Council would like to set out the facts and stress that it is fully committed to its scheme to build 26 affordable homes:
All 26 homes at the Weavers Arms site in Rockwell Green are being built by Taunton Deane Borough Council for Taunton Deane Borough Council (TDBC).
All are affordable housing – subsidised, unlike open market housing – with the aim of meeting the needs of local people who may be priced out of other properties. They are also designed to be highly energy efficient – again helping those on low or fixed incomes.
Cllr Terry Beale, Executive member for housing, said: "We are fully committed to providing homes that people can afford to rent or buy. At the Weavers Arms site we are regenerating the area around the old pub and replacing ten old Woolaway homes with 26 modern and energy efficient properties.
"The approach we are taking is supported by our tenants, through the Tenants' Forum and the Tenant Services Management Board who can see the benefits for local people.
"There is a desperate need for affordable housing and we are doing our utmost to help by using money from Right to Buy and from rental income to build more homes for the people who are in need."
Three homes will be let at to people who were re-located from their former homes. The other "re-located residents" have decided to remain in their current homes.
Twenty one homes will be let at an "affordable rent" level. These properties are still owned by the council and will be let in the usual way through the choice based lettings system, Homefinder Somerset and will be allocated based on need in accordance with the local lettings plan.
Affordable rent is set at 80% of market rents, including service charges. If the tenant is eligible for Universal Credit they will be able to claim for all levels of affordable rent below the Local Housing Allowance subject to personal circumstance. The rents being considered in Rockwell Green are below that allowance. A tenant on an affordable rent or social rent will be treated the same and be governed under existing policies and processes.
Two homes will become shared ownership to broaden the type of tenures available and offer a form of low cost homeownership. These properties will be sold at an initial 40% share with the remaining 60% being under a shared ownership lease direct with Taunton Deane Borough Council. These are not being sold or managed by a housing association, although advice of our local housing associations is being sought as they have extensive experience of shared ownership.
The council is keen to widen the type of tenure available to local people and by introducing homes at affordable rent the council will be able to build more council homes in the Borough.
The likely cost of the regeneration project is £3.64m – with almost £1m coming from receipts from Right to Buy sales. The balance is funded by borrowing.
So far from TDBC axing affordable homes in Wellington, as has been suggested, we are replacing 10 aging properties with 26, all affordable and providing much needed well designed and efficient homes for local people.