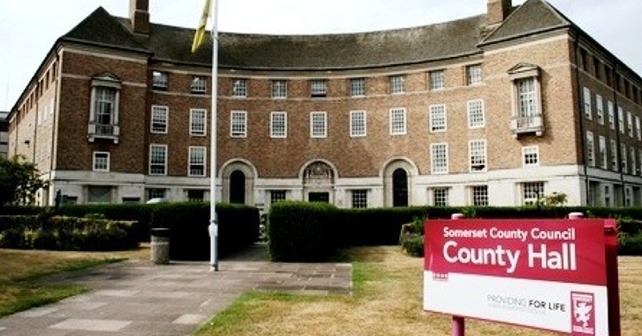 Somerset County Council is urging residents to take part in a second Highways England consultation on improvements to the A358.
The supplementary consultation starts on Tuesday, 16 January, and will be seeking views on several options for the section between the M5 and the A358 at West Hatch.
Lasting six weeks, the consultation closes date of 27 February. You can find information and give feedback online through the Highways England website http://roads.highways.gov.uk/projects/a358-taunton-to-southfields
There are also seven public exhibition events and information available at locations around the county. As one of the consultees, Somerset County Council will be giving its feedback at the end of February.
An initial consultation ended in July last year and the second consultation is a result of comments received. A single proposal for widening the A358 between Southfields Roundabout on the A303 and West Hatch is being presented for comment, along with a number of options for the West Hatch to M5 section.
Councillor David Hall, Cabinet member for Cabinet Member for Resources and Economic Development, said: "We lobbied hard for improvements to the A303 and A358 because we know that good infrastructure attracts jobs and drives prosperity, but it has to be undertaken in the right way.
"This is a Highways England project and as a County Council we will consider the proposals carefully and give our response as one of the consultees. I know many residents will take a view so we would encourage people to look at the information and share their thoughts with Highways England".
Councillor Clare Aparicio Paul, the Conservative Somerset county councillor for Curry Rivel and Langport and junior cabinet member for resources and economic development, said: "Like others, I'm very pleased that Highways England has now put forward a set of options for the upgrade of the A358.
"It is important that local people get involved and have their say on the proposals, by completing the online survey, attending a consultation event or visiting a public information point.
"The A358 is a major route through Somerset, connecting the South West with London and the South East, and this much-needed upgrade can only benefit our county in terms of tourism, jobs and our economy and lifestyles."
Public exhibition events are taking place at the following locations.
Saturday 20 January 12pm to 8pm: Holiday Inn Taunton Deane Gate Avenue, TA1 2UA.
Tuesday 23 January, 12pm to 8pm: The Monks Yard, Horton Cross Farm, Horton Cross, Ilminster, TA19 9PT.
Wednesday 24 January, 12pm to 8pm: Hatch Beauchamp Village Hall, Village Road, Hatch Beauchamp, TA3 6SG.
Friday 26 January, 12pm to 8pm: Holiday Inn Taunton Deane Gate Avenue, TA1 2UA.
Thursday 1 February, 12pm to 8pm: The Wyvern Club, Mountfields Road, TA1 3BJ.
Wednesday 21 February, 9.30am to 12pm: St Mary Village Hall, Stoke St Mary, TA3 5BY.
Wednesday 21 February, 2pm to 5.30pm: Ruishton Village Hall, TA3 5JD.
Information will also be available to view at public information points throughout the consultation. These include: Taunton Deane Borough Council (Deane House), Somerset County Council (County Hall A Block reception), South Somerset District Council (Brympton Way reception), Ilminster Meeting House and Arts Centre, Henlade Post Office, Blackbrook Leisure Centre and Spa, as well as Taunton, South Petherton and Martock Libraries and Somerset's Mobile Library.