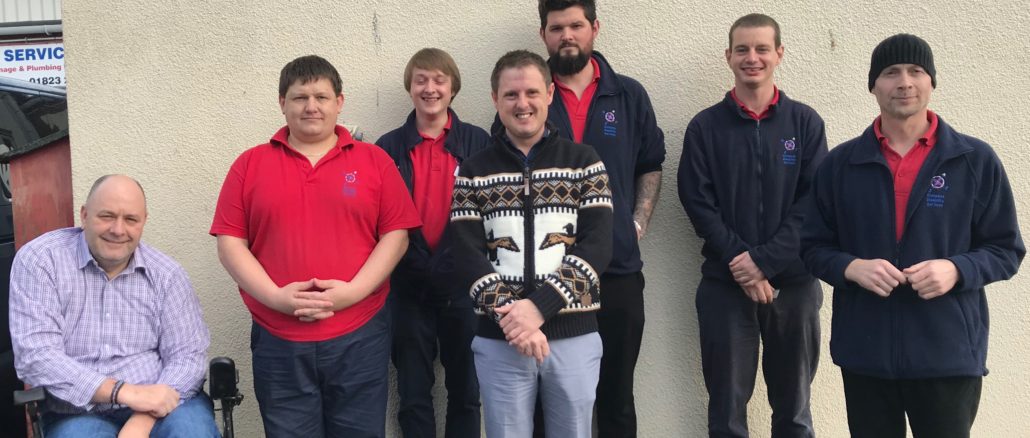 Compass Wellbeing is delighted to be opening Taunton's first Men's Shed.  Men's Sheds are a fast growing social group across the UK. They provide a place where people can meet, have a cuppa and make something for themselves or for the local community and have lots of fun and laughter in the process!  Thanks to National Lottery funding Taunton's first Men's Shed will be opening its doors on the Belvedere Trading Estate in Taunton in next couple of months. We are holding a consultation on 25th January at 11am at Compass Wellbeing.  If you or someone you know would be interested in being part of this exciting new project or simply want to find out more then please come along to the consultation.
Justine Clayton, Activity Coordinator said,
"We are excited to have got National Lottery funding to open a Men's Shed.  They are growing in popularity across the UK and we have been delighted by the response this project has received locally from men who want to get involved. We are holding a consultation on 25th January so anyone who is interested in finding out more or would like to get involved can come along. 
Why are Men's Sheds so important? They are a place where people can meet and can share skills and knowledge, meeting in this environment can help reduce isolation and loneliness. They allow people to deal with mental health challenges more easily and remain independent, they also contribute to rebuilding communities. Our focus as a charity for 2018 is to help reduce isolation and loneliness in our community and the launch of the Men's Shed is part of this."
The consultation is on Thursday 25th January 2018 at 11am at Compass Wellbeing on the Belvedere Trading Estate. If you are interested in coming along please contact Justine on 01823 282823 or by email on Justine@compassdisability.org.uk