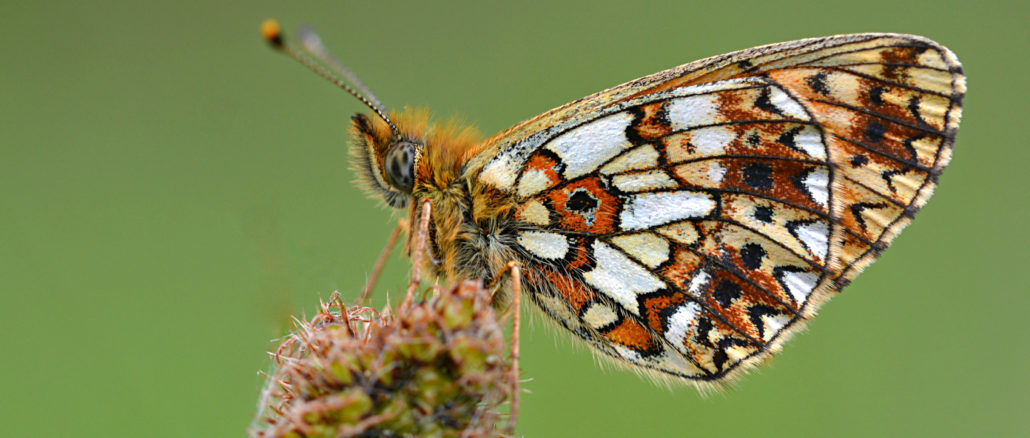 Sir David Attenborough is urging people across Somerset to spend Saturday 10 March taking action for butterflies to mark the 50th anniversary of wildlife charity Butterfly Conservation (BC).
The charity is celebrating its landmark birthday by holding a UK-wide conservation day of action, where it's hoped a record number of people will carry out practical work to improve and create habitats for their local butterfly and moth species.
More than three-quarters of the UK's butterflies and two-thirds of our larger moths have declined in the last 40 years.
BC President Sir David Attenborough said: "Half a century ago a small group of naturalists became so concerned about the plight of the UK's butterflies that they decided to join forces to protect them.
"That organisation became Butterfly Conservation and 50 years later the need for people who care about our butterflies and moths is greater than ever before.
"You can do your bit for butterflies by taking part in Butterfly Conservation's Day of Action on Saturday 10th March. By working together we can all take some simple steps to provide butterflies with a future."
People are invited to join BC's Somerset and Bristol Branch on Saturday from 10.30am until 3pm at BC's Mount Fancy Farm reserve in the Blackdown hills near Taunton.
BC's Megan Lowe said: "Please join us to celebrate our special birthday and help us to create habitat for the declining Small Pearl-bordered Fritillary butterfly, which we're hoping will make a return to the reserve.
"We will be clearing overgrown vegetation and tools will be provided – just email me mlowe@butterfly-conservation.org for more details.
"BC Branches from all over the UK will be holding similar anniversary events this weekend, so this could end up being one of the biggest conservation days in BC's history."
BC was founded in March 1968 and is now one of the largest insect conservation organisations in the world.
The charity runs projects to protect more than 100 threatened species, as well as conserving hundreds of sites and reserves across the country.
People can find out more information on the events taking place near them by visiting: www.butterfly-conservation.org/events