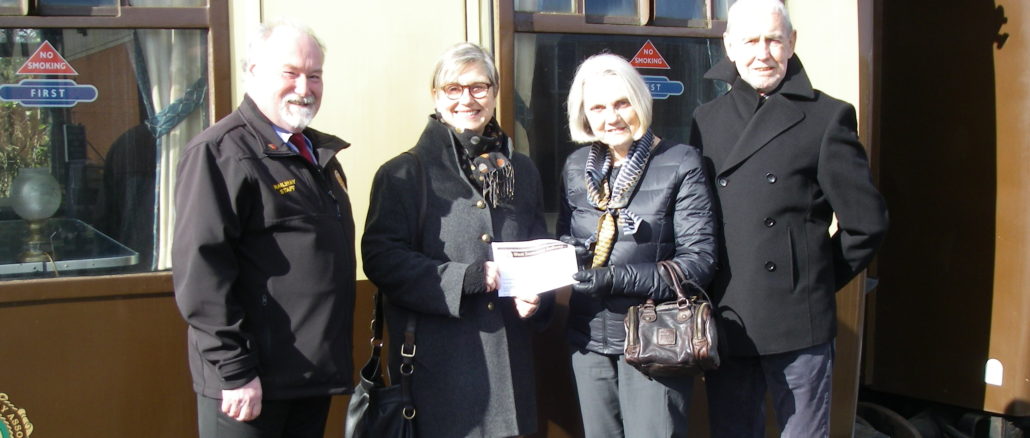 The Somerset West Community Lottery has enjoyed its best sales month since the Lottery began in July 2017. This means a total of £4,636.80 will be on its way to good causes following the January record, an increase of nearly a £1,000 on last month's total. 
Everyone who bought a ticket in January was also entered in a special draw for a bonus prize of two tickets on the West Somerset Railway's Dunster Castle Express.
The prize sponsored by the heritage railway was won by Mrs Carolyn Watson who will be able to redeem the tickets at any time between April and October this year while the Express is running.
The Lottery is a joint initiative by Taunton Deane Borough and West Somerset Councils and an example of the two authorities working together in partnership.

Players have a 50 to one chance of winning one of the prizes, which range from the £25,000 jackpot to three extra tickets. From each £1 ticket, 60p goes to local good causes, 20% goes to the prize fund, and the balance meets running costs and VAT.
Unfortunately a number of local good causes have registered to benefit from the Lottery but not provided their bank details which means we are unable to pay them the income from ticket sales.  If you are in touch with any of our local good causes, please encourage them to check, and telephone our helpline:  0300 30 20 666 or email:  support@somersetwestlottery.co.uk 
The external lottery management company, Gatherwell, runs the scheme for the both councils.
To buy your tickets or register as a good cause visit www.somersetwestlottery.co.uk