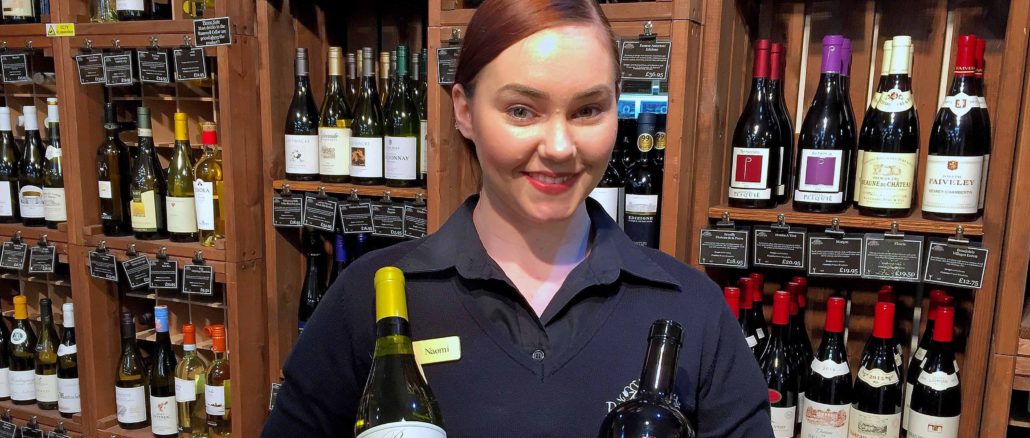 WINE enthusiasts in Somerset are invited to a farm shop in the county this month (March, 2018) for its first Wine Tasting Evening of the year.
Rumwell Farm Shop, which is located on the A38 between Taunton and Wellington, is hosting the three-course meal accompanied by six different wines on Friday, March 23 from 7pm.
Anne Mitchell, Joint Owner of the farm shop, explained: "On arrival attendees will be shown to their table where they will be served with a wild mushroom soup, Italian stuffed chicken or stuffed aubergine with herb mash and Italian beans, followed by cheese and biscuits.
"Our wine specialist, Mark Butler will be here to talk about each wine and Tim Collings from Anthony Rowcliffes will also be on hand to chat about the cheese selection. Throughout the evening attendees will receive a selection of wines to complement each course. The wines up for tasting are:
Cava Bella Conchi N.V. – sparkling from Spain – to be served on arrival
• Bucci Verdicchio 2014, Italian – white
• Powers Viognier 2013, USA Columbia Valley, Washington State – white
• Kaiken Malbec 2016, Argentinian, Mendoza – red
• Zisola Nero D'Avola 2015, Noto, Sicily – red
• Domaine des Chenes Rivesaltes Ambre 2005, Sweet amber from South of France – Languedoc.
"It looks set to be a very informative and sophisticated night of wine tasting and if you're interested in broadening your knowledge of wines, then we would urge you to come along."
Tickets are priced at £29.99 per person. To book tickets for the event, please call 01823 461 599 and select option four or email cafe@rumwellfarmshop.com. Places are limited so people are advised to book early to avoid disappointment.
Rumwell Farm Shop is an independent, family-run, award-winning business owned by the Mitchell family. It was originally a potato store, when David and Anne Mitchell began selling their potatoes and free-range eggs at the gate.
Due to customer demand, the range of products soon increased, and the farm shop grew into the place it is today. David and Anne's sons, James and Jack, are now also involved in the business as well as daughter-in-law Sophie.
Rumwell Farm Shop has a traditional butchery counter selling free range pork and Aberdeen Angus beef reared just four miles away on the family farm. There is also a delicatessen, bakery, jam kitchen, food hall, wine cellar and gift room.
Home grown potatoes are also still available, when in season, as well as everything from fruit, vegetables and groceries to plants, flowers, gifts and cards.
The Rumwell Cafe can seat approximately 80 people. The food prepared in the cafe kitchen is sourced from the farm shop, the Mitchell family farm and regional suppliers.
Families are welcome to the cafe and there is a menu especially for children. The cafe also serves afternoon teas, carvery on a Sunday and is licensed to sell alcohol.
The Wine Tasting Evening will take place in the cafe at Rumwell Farm Shop on Friday, March 23 from 7pm.
For more information, please call Rumwell Farm Shop, which is located in Rumwell between Taunton and Wellington, on 01823 461599, visit www.rumwellfarmshop.com, follow the company on Twitter at www.twitter.com/rumwellfarmshop or log on to www.facebook.com/Rumwellfarmshop.