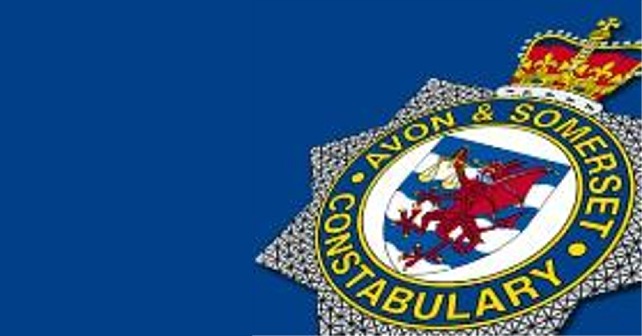 58% of suspects involved with CSE are under the age of 24
Police expand specialist CSE operation
Almost 100 young people supported in first three months since commissioning of BASE project
New figures reveal young people are most at risk of grooming by offenders who are in their early twenties and teens.
Adults and young people may already be familiar with warnings about developing relationships with older men or women, but Avon and Somerset Police are reminding people to also be wary of younger offenders and be mindful of signs of child sexual exploitation (CSE).
In the final three months of 2017, more than half (56%) of suspects investigated in Avon and Somerset were 24 or younger, 28% were 25 – 44 and the remaining (16%) were 45 or older.
In January 2017 Avon and Somerset Police launched Bristol based Operation Topaz – a partnership approach to tackling child sexual exploitation (CSE) in the city which sees agencies share intelligence to investigative reports, catch offenders and support victims.
From November 2017 – January 2018 Op Topaz supported 208 victims and identified 160 suspects in cases involving CSE.
Earlier this year, it was confirmed the successful pilot will be adopted across others areas of the force including Somerset, South Gloucestershire, BANES and North Somerset.
In addition to pursuing offenders, ensuring the welfare of victims of CSE is taken equally as seriously.
In October last year Barnardo's Against Sexual Exploitation began offering a new service supporting young people and children affected by CSE. The £1.5 million service was commissioned by the Avon and Somerset Police and Crime Commissioner and the area's five local authorities.
Ninety-eight children received specialist support in the first three months since the commissioning of the service and even more received care through consultation.
The holistic support from BASE helps victims to cope and recover, and their continued work with victims can also help other vulnerable children.
Force lead for Protect and Child Sexual Exploitation Will White said: "All our staff and officers involved in tackling CSE regularly receive training to spot the tell-tale signs of exploitation and abuse to safeguard children.
"The latest HMIC report rated us as 'Good' at protecting those who are vulnerable from harm. However, we aren't resting on our laurels and are committed to becoming an 'Excellent' force and providing the best possible service to those at risk of CSE.
"With the introduction of Operation Topaz we are now are better equipped than ever to protect children and young people from sexual exploitation.
"The unique approach of Topaz allows us to identify offending at an earlier stage and at times, offending which may not have ever come light at all. The partnership working also increases our ability to build relationships with those affected by abuse and provide them with support.
"By working together and sharing information we can help inform, educate and prevent this form of child sexual abuse from happening. But we and our partners can only do so much though and we still need the public's help.
"If you suspect a child or young person may be at risk, or have any information relating to CSE, please contact us."
Organisations from across Avon and Somerset involved in the protection of children are backing National Child Sexual Exploitation Awareness Day on 18th March in a bid to further raise awareness of CSE and highlight the message to think, spot and speak out against abuse.
Avon and Somerset's Police and Crime Commissioner Sue Mountstevens said: "Often a young person doesn't see themselves as vulnerable or exploited. That is why I have made protecting the most vulnerable from harm, which includes tackling CSE, a priority in the Police and Crime Plan.
"Working together we need to prevent more children from becoming victims of CSE, protect children ensuring they are identified and safeguarded and pursue more perpetrators, bringing them to justice.
"Together, it is for all of us to empower the voices of our young people and help those who have lost theirs along the way.  Child sexual exploitation is happening and together, we need to stop it before it starts."
Avon and Somerset Police would prefer to speak to you on the phone (by calling us on 101) or in person. However, if contacting them online is the safest way for you to get in touch, you can complete their secure online reporting form.  If you don't want to speak to the police, you can call Crimestoppers on 0800 555 111 where information can be left anonymously.
Important: If you know or suspect a child or young person is in immediate danger, you should dial 999 straight away.
More advice about CSE, support services and a downloadable leaflet for partners is available via
https://www.thisisnotanexcuse.org/child-sexual-exploitation/