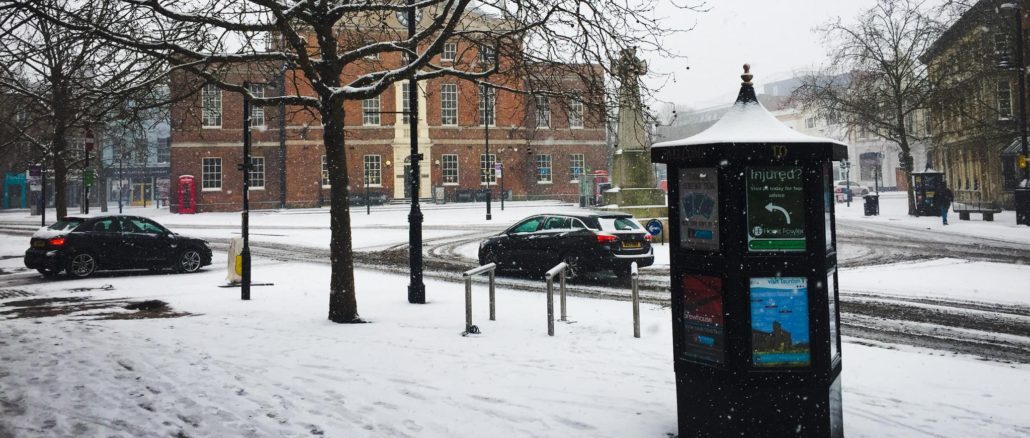 Weather warnings including an amber weather warning have been issued for South West England including Somerset over the next few days.
The weather for today and for the rest of the week can be found by visiting our Local Weather page.
The weather warnings listed below were issued at the time of writing and will be updated if any changes occur.
An amber weather warning for snow, valid from 12:45
"Snow will continue across much of southwest England during Sunday afternoon, easing at times during the evening, but further spells of snow are likely into the early hours of Monday. Strong east or northeasterly winds will lead to some drifting of snow, especially over hills, with significant wind chill. Travel delays on roads are likely, stranding some vehicles and passengers. Delays and cancellations to rail and air travel are likely. There is a good chance that some rural upland communities could become cut off. Disruption to power supplies is possible."
A yellow weather warning for snow and ice, valid from 10:05 to
"Further snow showers will affect northern England with a few in southeastern parts of England, whilst more significant areas of snow will affect Wales, southern and southwest England. A separate Amber warning is in force for the areas most likely to see disruption from snow. There is a chance of travel delays on roads with some stranded vehicles, along with delayed or cancelled rail and air travel. Damage to trees or other structures increases the chance that power cuts could occur, especially over southwestern parts of England. There is a small chance that some rural communities could become cut off. Icy surfaces increase the risk of accidents and injuries. Significant wind chill and drifting will be added factors, especially over hills."
A yellow weather warning for ice, valid from 00:05 to 10:00 on Monday 19 March, states:
"Ice is likely widely on roads, pavements and cycle paths. This increases the risk of accidents, as well as injuries due to falls. This warning has been updated to remove much of Scotland (apart from the southeast) and parts of Northern Ireland whilst it has been extended to cover remaining parts of eastern England and the extreme southwest."