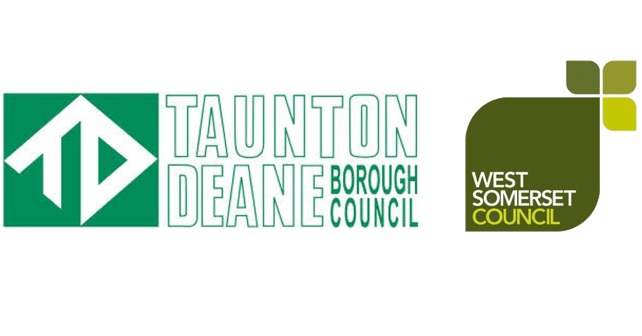 TWO Somerset councils that have been in formal partnership for almost five years have agreed to give their consent to the start of the legal process that would create a single new council.
Taunton Deane Borough and West Somerset Councils have been partners since 2013 and have a single – One Team – of staff.
Now they are preparing to go a step further by creating a single, transformed and modernised council to cover both geographical areas in order to deliver substantial savings to the public purse.
Both councils met on Monday evening – at Oake Manor Golf Club, near Taunton – to consider a recommendation to give consent to the process that would see both existing councils dissolved to create a single new council and to support a review of the unparished area of Taunton Deane at the earliest possible opportunity.
The decisions remain subject to a final decision being made on the proposal by the Minister for Housing, Communities and Local Government, Sajid Javid MP.
Cllr John Williams, Leader of Taunton Deane Borough Council, said: "The partnership between the two councils has been very successful and has delivered year-on-year savings of £1.8m. In Taunton Deane this has meant we have been able to continue delivering these important front-line services that we know people need and value.
"Looking ahead, we want to increase those savings by a further £3.1m a year through transforming the way we work and creating a new council and the savings made, ploughed back into maintaining and enhancing the much valued services we provide to our community."
Leader of West Somerset Council Anthony Trollope-Bellew, said it was not a decision taken lightly. "West Somerset Council has struggled financially which has been known for some years. We are far stronger together to deliver the economies of scale for the new Council so delivering a viable and sustainable new Council into the future".
"This was a momentous decision for West Somerset Council and we can now look to the future with a greater degree of optimism."
Councillors met separately but simultaneously at the venue and voted to give their consent. Voting numbers on the first part of the recommendation (consent) were: Taunton Deane – 26 for, 22 against and 3 abstentions; West Somerset – 17 for, 8 against and 2 abstentions.
Voting on the second part of the recommendation on the unparished area review was: Taunton Deane – 50 for and 1 abstention; West Somerset – 19 for, 1 against, 7 abstentions.
Later, Taunton Deane's Executive and West Somerset's Cabinet met – again simultaneously – to consider more detail that would be necessary for the legislation to be laid before both Houses of Parliament. This is called the Structural Change Order (SCO).
Both sets of members agreed:
The name of the new council should be Somerset West and Taunton

The preferred number of councillors for the new authority should be 58, subject to review by the Local Government Boundary Commission for England (LGBCE)

The Cabinet model should be adopted with an Executive of up to 10 members

A shadow authority should be set up, comprising all members of both existing councils plus an shadow executive

The LGBCE be asked to undertake a full electoral review of the new council area and determine the ward structure