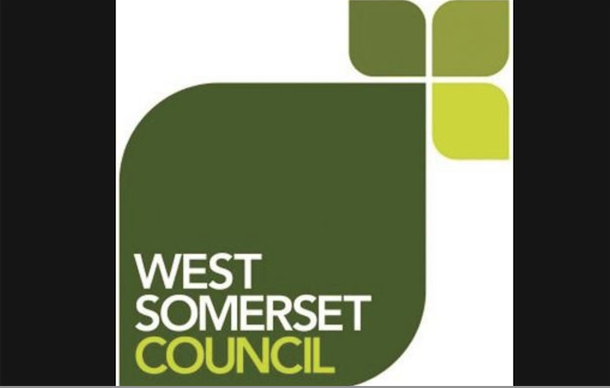 West Somerset Council is marking a major milestone, announcing that more than £3m of funding has been awarded to projects in the district by the Hinkley Point C Community Impact Mitigation (HPC CIM) Fund.
And, when match funding for the projects is factored in, the total coming in to the district more than doubles to £7.4m.
Grants have been awarded to grass roots community projects looking to provide new services, facilities and activities for local people and to support economic growth in the area since the fund was launched in 2014.
Officers at West Somerset Council and Engage WS have worked closely with communities to help bring projects forward that are strong, sustainable and will bring real long term benefits for those living in West Somerset.
So far £2.79m of the HPC CIM Fund has been awarded to projects in West Somerset with a further £665,000 awarded to projects that will be delivered across West Somerset and Sedgemoor.
Applicants have worked hard to secure match funding for their projects, with a massive £3.2m attracted into West Somerset from external funders such as the Big Lottery, Sport England, Garfield Weston Trust and Viridor, an additional £757,000 through other Hinkley Point C funding streams and £350,000 raised through local fundraising.
This makes the total value of these projects in West Somerset stand at more than £7.4m.
The following projects have been funded by the HPC CIM Fund to date, with many more in the pipeline:
| | | |
| --- | --- | --- |
| Stogursey Parish Council | Burgage Road Play Area | £90,373 |
| Tropiquaria Ltd | Tropiquaria | £77,350 |
| Porlock Parish Council | Porlock Bay Shellfish Project | £800 |
| Williton Bowling Club | Improvements to Bowling Green | £13,000 |
| Kilve Cricket Club | New stores and scoreboard | £22,000 |
| Stogursey Parish Council | Stogursey Noise Mitigation Scheme | £2,087 |
| Williton War Memorial Ground Charity   | Williton Pavilion Project | £250,000 |
| Onion Collective | Watchet Boat Museum and Visitor Centre | £243,120 |
| Stogursey Football Club | Removable goal posts | £750 |
| Tropiquaria Ltd | Marketing Campaign | £1,000 |
| Watchet War Memorial Committee | Pavilion Enhancement | £7,500 |
| Stogursey and District Victory Hall | Victory Hall Project | £600,000 |
| West Somerset Council | Employment Hubs | £57,036 |
| Watchet Arts Group | Watchet Industrial Heritage Mural | £1,000 |
| YMCA Somerset Coast – Beach Hotel | Kitchen Theatre | £12,500 |
| Friends of Steam Coast Trail | Steam Coast Trail Phase 2 | £331,710 |
| West Somerset Council | Enterprising Minehead | £501,688 |
| Holford and District Village Hall C | Fit for Future | £125,000 |
| Minehead Town Council | New Community Building and Changing Rooms | £382,047 |
| Minehead Eye | Youth Outreach Worker | £71,150 |
| SASP | Naturally Active | £112,235 |
| Somerset Wildlife Trust | Somerset's Brilliant Coast | £159,035 |
The Williton War Memorial Recreation Ground charity said: "The success of the project depended on securing the necessary support from local funding opportunities and we were fortunate that the timing of the project coincided with an opportunity to apply to the HPC CIM Fund for a grant. The application process proved challenging, though ensured that there was a robust case for the project. The award by HPC helped unlock a further £947,000.00 of capital funding from the Big Lottery, total project cost £1,470.000. The construction programme is on schedule with project completion due November 2018."
Colleen Blake, West Somerset Employment Hubs said:  "The experience of applying to the HPC CIM Fund was aided by the exemplary guidance notes which provided positive assistance for the bid writing process along with the support and advice of the CIM fund manager. The award of funding has enabled West Somerset to benefit from the provision of five Community Employment Hubs across the county to support residents in our area towards work, life and well-being."
Stogursey Parish Council and the Victory Hall Committee said:  "Stogursey Victory Hall Committee and the parish council are delighted with the prospect of a fit for purpose new village hall, funded mainly from the CIM fund. This will be a great legacy derived from the Hinkley Point "C" project".
Jane Knowles, CEO of SASP said:  "We are delighted and excited to have been successful with our CIM Fund bid to activate local green spaces to get whole communities more physically active. We are aiming to organise activities for the whole family as well as specific groups such as women or older people where those gaps exist.   The CIM Fund is such a great local funding opportunity to enhance our communities in so many ways. There is support for applicants and the process is pretty clear. We can't wait to get started."
Alan Falkingham, Holford Village Hall said:  "The much-needed improvements to our village hall have been made possible through the Community Impact Mitigation Fund.  The scale of their grant also enabled us to approach other funders so that, together, we have now [almost] reached our target.  As important, the process of applying to the Fund helped us to put together the best possible plans and gave us the confidence to imagine a better community venue which will make a difference to the lives of everyone in our local area."
Michele Bowe, Somerset Wildlife Trust said:  "We are thrilled with the success of our application. This grant from the Community Impact Mitigation Fund will transform the work we can do on Somerset's coast over the next three years. We are looking forward to inspiring many hundreds of people about just how special Somerset's coast really is for wildlife, and for people whether they are long term residents or moving into the county as a result of the new build."
Cllr Mandy Chilcott, who chairs the Planning Obligations Board that recommends CIM funding awards, said: ""I am delighted that the HPC CIM fund has benefited communities right across West Somerset and bids have come from a wide variety of organisations. There have been many exciting projects large and small that have been funded – and huge thanks must go out to those that have given so much of their time to firstly apply, but then deliver the projects, some of which are substantial and have been many years in the planning.
"I would urge any community group that is interested in submitting a bid to take a look at the criteria online – as this is a one-off funding opportunity for the area.  There are currently three Hinkley Point C Grant Programmes running and details and further advice can be found at https://www.hpcfunds.co.uk/"
The planning application for Site Preparation Works at the Hinkley Point C site was consented by West Somerset Council on 27th January 2012. In granting the planning application a series of measures to mitigate the impact of the works were secured.  One of these measures was the creation of a £7.2million fund known as the HPC Community Impact Mitigation (CIM) Fund.  
The fund, administered by West Somerset Council, has been set-up to support schemes and projects across Somerset, in particular West Somerset and Sedgemoor, that aim to improve the wellbeing of communities who are (or will be) affected by the construction works taking place on-site.
Further details can be found on line at westsomersetonline.gov.uk/CIM