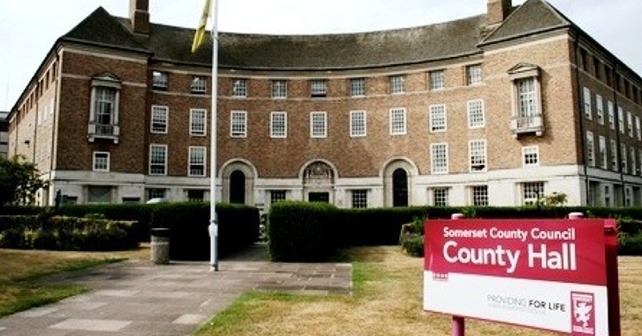 Somerset County Council has overseen a big increase in people switching careers to become social workers in a ground-breaking programme.
The authority leads the regional Step-up-To Social Work initiative which enables people to qualify as social workers on a fast-track course providing they have a degree.
The Government-funded course has attracted teachers and those already working with children in a different capacity, who have been inspired to join the profession and make a difference to people's lives. It started in 2016/17 as a partnership of authorities led by Somerset.
All of the first year's in-take of 28 passed, and six of the eight Somerset-based students are now employees of the County Council, in the process – completing their ASYE year with us (Assessed and Supported Year in Employment).
This year (2017/2018) has seen a major uptake with 49 students enlisting – 10 from Somerset  – and the number of authorities involved has increased from six to 10.
One of the new trainees said: "I have always had a passion for protecting and working with children and I wanted to develop the skills and knowledge to be an advocate for young people."
"I had been part of the leaving care team for the last few years, and I have valued being able to provide support to some incredible young people."
Cllr Frances Nicholson, Somerset County Council's Cabinet Member for Children and Families, said: "It's fantastic news that the number of entrants to the course has increased and it's also incredibly encouraging that we have six out of the eight Somerset students from the first cohort now working for us.
"Every member of staff in Children's Social Care benefits from protected time for learning, and numerous training courses and development opportunities.
We are making every effort to build a strong and dedicated workforce to help ensure Somerset's children live safer, happier and healthier lives."
You can find out more about the course by visiting www.stepuptosocialwork.co.uk