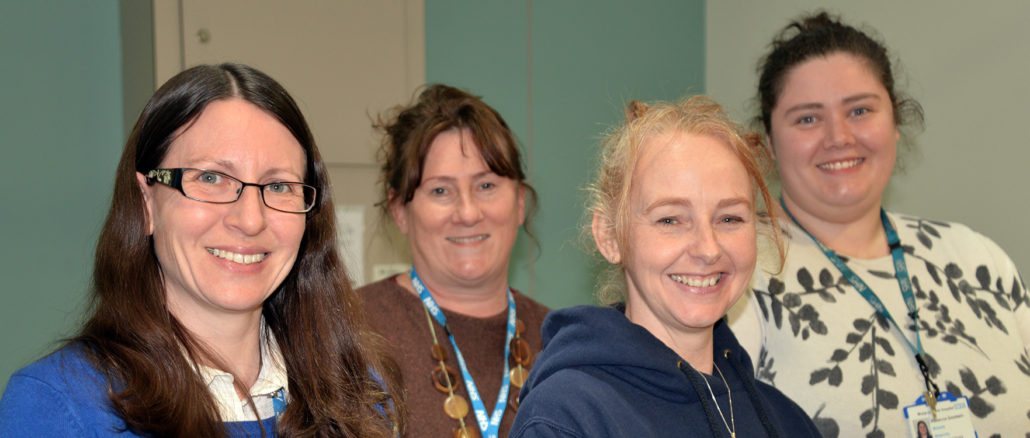 A new home birth service has launched in Somerset giving mums-to-be a greater chance of having their baby at home.
The Orchard Midwives are a dedicated and specialist team of midwives who will be on-hand to support home births and low-risk births at the Mary Stanley Birthing Unit at Bridgwater Community Hospital and the Bracken Unit at Musgrove Park Hospital.
The team, which is made up of seven dedicated midwives, will care for women during their pregnancy, labour and visit once the baby is born.
They'll be on call for women's labour and will be ready to care for them no matter what time of day or night you go into labour!
If mothers are expected to have a low risk birth, home is the best place to be and often means a shorter labour.
A similar service is already on offer in the east part of the county, working out of Yeovil Hospital.
Joanne Hayward, maternity matron at Musgrove, who launched the initiative, said: "We're really proud to be introducing this service which will mean more parents will be able to have their baby at home.
"Women having a normal straightforward pregnancy have a much greater chance of a natural birth if they choose a planned birth at home or in a birthing centre. It is the best place to give birth.
"The risk of interventions, such as assisted and caesarean births is much lower and women will be able to talk through their needs with their midwife.
"Most mothers are more relaxed at home when they go into labour and they'll have the support of their midwife and birth partners.
"Our Orchard midwives are really passionate about homebirths and were thrilled to be able to offer this to those who want to and are able to have their baby at home.
Expectant mothers will have the chance to meet other mums-to-be who are choosing to deliver at home, and the rest of the Orchard team during their pregnancy.
And the care will continue past labour too, with routine antenatal care taking place at times and locations convenient to the mothers such as at home or a birthing centre.
Nicola North, one of the Orchard midwives, said: "We know that labour and birth works better when mums feel safer and looked after and this quite often that happens best at home.
"The evidence is there that in most cases it is safer for mum and baby. On a family note, it's a good way for mum, dad and siblings to start enjoying family life straightaway and it's more comfortable – a safer and more pleasant experience."
To find out more about a home birth or the Orchard Midwives team, email orchardteammidwives@tst.nhs.uk or speak to your community midwife.