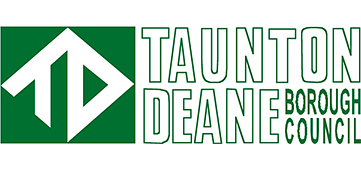 The unsung heroes of Taunton Deane will be celebrated at a Citizenship Awards ceremony hosted by the Council in conjunction with local Rotary Clubs later this month.
The annual awards are open to individuals and voluntary groups that make a difference to the people living in our community.
A panel of judges, led by Taunton Deane Mayor Cllr Hazel Prior-Sankey, selected five winners: – Clement Pryer, Conquest Centre Volunteers, Friends of Wellington Park, Mike Newbury and Vera Cottey-Williams.
They will be presented with their awards at a ceremony in the Cooper Associates County Ground on Wednesday 25th April.
A donation of £100 will also be made to a charity of their choice each. Everyone who received a nomination has also been invited to attend and collect a certificate.
Cllr Prior-Sankey said: "The Citizenship Awards give much deserved recognition to the groups and individuals who do outstanding voluntary work in our community. So many people benefit from the work of this army of volunteers who dedicate themselves to a myriad of causes in Taunton Deane. Every one of them, whether they were nominated or not, deserve our sincere thanks."
Clement Pryer of Haines Park, Taunton, has devoted years to voluntary work with local charities and organisations. He took on the temporary role of cleaning the Parish Church of St Peter and St Paul, Bishops Hull, many years ago and is still doing this weekly. He also serves the Chalice at Holy Communion each week, sets up the church for services, is a key person at the monthly coffee mornings, runs the book sale, and is a regular helper with the creation and distribution of the Parish Magazine.
Clement is also involved in the work of the Open Door charity for the homeless in Taunton where he cooks breakfast and lunch, and serves tea and coffee.
He is also involved in a range of activities which serve the wider community, for example, he is a long standing member and leader of the Bishops Hull Flower Show, is an expert on narrow boats giving talks to local schools, helped with the annual Christian Aid book sale at Silver St. Baptist Church and took Christmas gifts with the NSPCC to the Halcon estate for many years.
The Friends of Wellington Park
The Park was originally donated by the Fox family to the people of Wellington. The Friends were established in 2001 to support the Park, promote its use and preserve its historical heritage for the benefit of the whole community. The "Friends" organise the annual May Day Event, and organise and present 12 weeks of musical entertainment every Sunday afternoon in the park from June until the end of August including Proms in the Park in aid of the Wellington Silver Band.
The "Friends" are constantly upgrading their equipment, chairs, gazebos, and catering equipment which are used during the major park events.
They liaise with the TDBC Park Department to point out any problems arising, and with their close support Wellington Park has consistently won Green Flag and Heritage Awards.
Mike Newberry of Rockwell Green has served as a Street Pastor since 2008, leading late night patrols on Saturdays. Since 2015 he has led the day time teams in Halcon patrolling and attending meetings to make a positive difference to the lives of individuals and the community. He recently became a Trustee and takes responsibility for safeguarding and compliance issues.
Mike has also given years of service as a volunteer hospital chaplain, visiting the wards and supporting services in the chapel on Sundays.to ensure that patients can take part. Mike has been an active volunteer member of Taunton Team Chaplaincy since its inception in 2010.  He is the chaplain to the Open Door day centre and also Taunton Association for the Homeless.
Mike convenes an annual gathering of representatives of the various statutory and voluntary agencies that serve the needs of the homeless in the Taunton area and, has recently joined the new 'Rail Responder' team which has received additional training from the Samaritans to seek to engage with those considering suicide or self-harm on or near the railway.
Vera Cottey-Williams is now 80 years old and has lived in West Hatch all her life. She has devoted herself to helping those who are elderly or in need of help whether taking people to appointments, or visiting the housebound – taking flowers and making home-made meals and cakes for them.
Vera is often the first port of call in the village whenever anything is needed, and she will always put others before herself. She is a tireless fundraiser for the local church, organising and hosting the annual plant sale, coffee mornings, cream teas and bric a brac sales. She helps at the monthly Benefice lunch and has recently assumed some of the churchwarden duties. Vera also started a monthly 'tea and chat' afternoon, in her own home for the elderly and lonely in the village.
Conquest Centre Volunteers
The Conquest Centre aims to benefit the health and well-being of the disabled community by providing them with the opportunity to take part in horse related activities, with their mission being to create an inclusive equine environment that will allow people to achieve their personal goals. It provides around 250 activity sessions a week for adults and children with disabilities and additional needs. To keep costs to a minimum and ensure services are affordable for clients, Conquest employs very few paid staff and most of their work is done by volunteers.   Conquest currently has just 11 paid staff, only 1 of whom is full time, and a team of 106 registered volunteers.