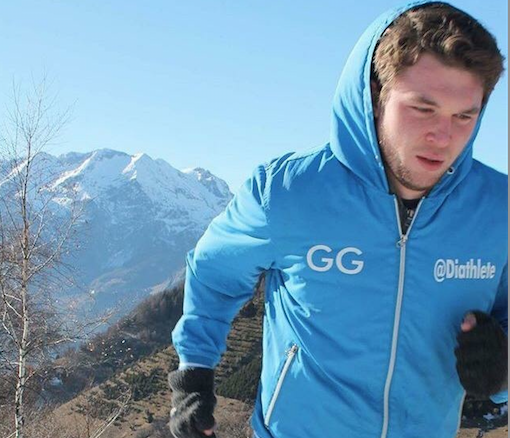 'DiAthlete' Gavin Griffiths will be visiting Taunton on Wednesday (April 18) as part of his marathon effort to run 25 marathons in one month.
Gavin, 26 from Kent has Type 1 diabetes and has struggled to come to terms with his condition since he was diagnosed when he was just eight in 2000 as he was initially told that playing the sports he loved could have serious risks to his health.
The condition means his pancreas is unable to produce insulin and has a high incidence of mental health related issues in young people.
Gavin said that post diagnoses, he felt different from other students and isolated.
But his active lifestyle has helped turn that on its head and he has gone on to found 'DiAthlete' to educate, encourage and empower others with Type 1 diabetes across the world.
Gavin's challenge will see him tackle 655 while aiming to fundraise £10,000 towards the work of the newly founded 'League of DiAthletes' programme which will aim to educate people about Type 1 diabetes and support those in developing countries.
During his marathon in Taunton, Gavin will be joined by pupils from Richard Huish College, Trull Primary School and Taunton Academy.
He will also be joined by Professor Rob Andrews, a consultant in diabetes at Musgrove Park Hospital and Catherine Thompson, lead diabetes research nurse at Musgrove for part of his marathon.
Dr Rob said: "The worry about having low glucose levels when exercising can be prevent some patients with Type 1 from exercising and some health care professional from encouraging patients with Type 1 diabetes to do exercise particular endurance events.
"By doing 25 marathons in a month Gavin will help to breakdown these barriers and show that will good planning there are no limits to what patients with Type 1 diabetes can do."
Catherine added: "Gavin is making such a valuable contribution to the diabetes community by promoting exercise and showing that Type 1 diabetes hasn't held him back in striving for personal achievement. I'm delighted to have the opportunity to support him in his run."
Gavin will start his marathon outside of Musgrove's A&E at 9am on Wednesday (18 April), and is aiming to finish at Musgrove at 5pm.