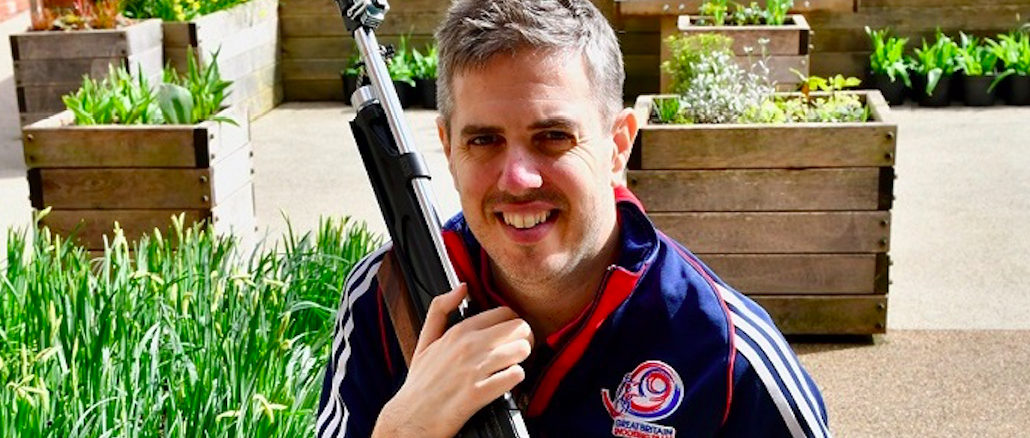 A Taunton man has made his first overseas representation for Great Britain at a target shooting competition.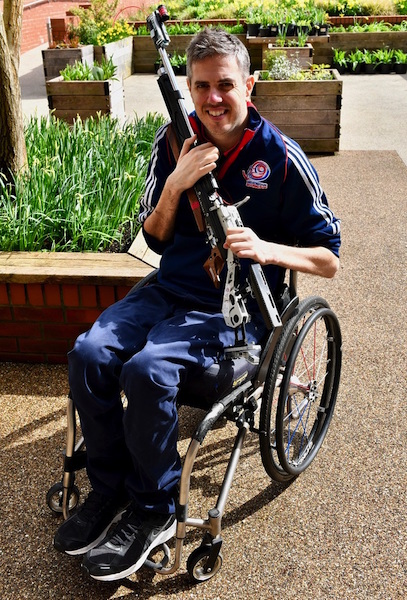 Stuart Wright, 39 attended the World Shooting Para Sport Grand Prix event which ran from 11 – 14 April in Szczecin, Poland.
Stuart who sustained a high level spinal cord injury was left paralysed and in a wheelchair after a bicycle accident in April 2010 shot in two events, the standing equivalent (R4) and the Prone equivalent (R5) both at 10 metres with an air rifle.
The shooters all shoot 60 qualification shots with a maximum score available of 10.9 per shot and the top eight are put through to the final for elimination rounds. Stuart finished 4th after 60 shots and finished in 8th place in the final for the R4 event and finished in 12th for the R5 event.
Stuart said:
"I'm so happy to have been selected to shoot in Poland and represent Great Britain, it's an honour.
It's taken a lot of time and hard work to compete at a high level. I would like to thank people for helping me get there including supportive friends and family, REMAP, my personal trainer from CLASS, The Doris Dibden Trust, SportsAid, Southern Spinal Injuries Trust, Deanna my coach and those at Disability Shooting Great Britain.
I can't wait till the next competition and am excited to get back to training but I wish there was better access at the local facilities to train at."
Jeremy Majorm, chairman of Southern Spinal Injuries Trust, said:
"We are so delighted and pleased for Stu finishing so well and achieving what he did.
Southern Spinal Injuries Trust awarded Stu a grant for a rifle and shooting jacket in 2013, since then Stu has gone from strength to strength.
This is exactly what our charity is here to do to help further the independence of people with a spinal cord injury."
Originally talent spotted for shooting in 2012 at a Paralympic Sports Fest event, Stuart has regular training and coaching at Disability Shooting Great Britain based in Stoke Mandeville, Aylesbury.
The next competition will be Disability Shooting Great Britain nationals in June and the ultimate dream is Tokyo Paralympics in 2020.