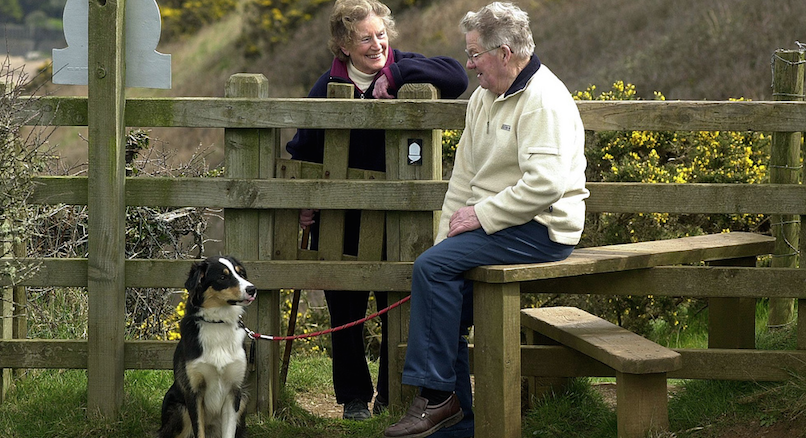 Residents are being urged to take advantage of the beautiful countryside Devon and Somerset offers this month.
May marks Naturally Healthy Month and The Devon Local Nature Partnership and the Somerset Local Nature Partnership is encouraging all of us to #StepOutside this month to gain the mental and physical health benefits of being active outdoors.
With iconic scenery, uninterrupted seascapes and diverse wildlife the South West has some of the best natural environments in the country, and it's right here on our doorstep. And being active in the natural environment can cause a significant improvement in our health and wellbeing.
The Wildlife Trust, Dartmoor and Exmoor National Parks, Forestry Commission and many other partners have lots of fantastic events going on throughout the month for people of all ages to get involved in.
Why not go for a coastal wildlife walk at Northam Burrows, try some Forest Tai Chi in Okehampton or even head out for a canoe safari at Seaton wetlands.
The new chair of the Devon Local Nature Partnership is North Devon GP, Dr James Szymankiewicz.
Speaking on behalf of both the Devon and Somerset LNPs he said:
"It isn't a pill or a potion, but consider reconnecting with nature as a prescription. One that costs nothing, has no side effects, is guaranteed to make you feel better, and, unlike taking a tablet, is actually fun!.
"It can be as simple as going for a walk around your local park, or as adventurous as kayaking down the River Dart. The most important thing is that you enjoy it. The more you do, the greater the benefits and the more you will want to do. Think of it as an opportunity to invest a bit of time in looking after yourself and your family in this amazing place we call home."
If you are getting involved in Naturally Healthy month this May, share your events and stories by using #StepOutside on social media.
For some inspiration and to get involved in a wide range of events across Devon and Somerset this May, visit www.naturaldevon.org.uk and www.slnp.org.uk