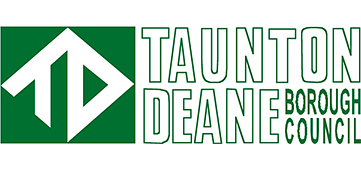 CREECH St Michael Parish Council has submitted a proposed Neighbourhood Development Plan to Taunton Deane Borough Council.
The plan, its statutory supporting documents and a response form, are available for inspection on the Council's website, at the Council's offices and various locations in the parish of Creech St Michael.
The submission documents are subject to six weeks consultation before they can be submitted for independent examination. Consultation starts on Thursday 10 May 2018 for six weeks. The documents can be viewed online here: https://www.tauntondeane.gov.uk/planning-policy/creech-st-michael-neighbourhood-development-plan/
Paper copies are available from:
The Deane House, Planning Reception, Belvedere Road, Taunton, TA1 1HE;

Creech St Michael Village Hall, Ryesland Way, Creech St Michael, Taunton TA3 5QQ

;

Creech St Michael Central Stores and Post Office, St Michael Rd, Creech St Michael, Taunton TA3 5DP

;

Clerk to Creech St Michael Parish Council.
Representations can be submitted by:
post: Creech St Michael Neighbourhood Development Plan, Planning Policy, Taunton Deane Borough Council, The Deane House, Taunton, TA1 1HE;
Representations may include a request to be notified of details about the examination into the Plan, referenda and the Local Authorities decision under Regulation 19 in relation to the Neighbourhood Plan.
Representations must be received by 5pm on Friday 22 June 2018.
Creech St Michael Parish Council has also provided a number of supplementary supporting documents which they feel provide clarity and evidence to support the plan.
Under the Localism Act, communities have been given the chance to help shape the way their areas grow and develop and a Neighbourhood Plan brings their ideas together.  A Neighbourhood Plan must look at the use of land, whether for homes, shops, business or recreation – such as play areas – and can influence development and allocate sites.  It cannot be used to restrict or prevent development.
The Borough of Taunton Deane currently has three "made" Neighbourhood Plan Bishops Lydeard & Cothelstone Parish, Trull Parish and West Monkton & Cheddon Fitzpaine.  There are also another five Neighbourhood Plan Areas designated.