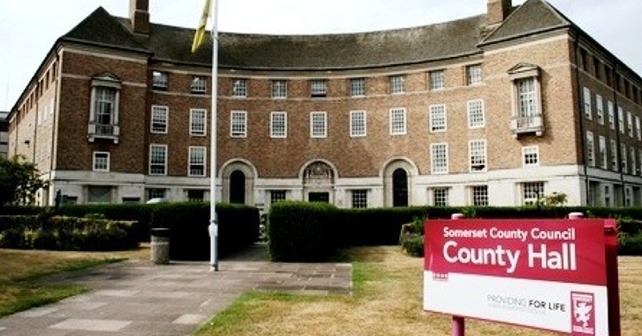 Somerset County Council is asking everyone to help make a difference to the lives of people living with dementia.
In the UK, one person develops dementia every three minutes, yet too many people living with dementia face the condition alone and feel excluded from their local communities and wider society.
Dementia Action Week, led by the Alzheimer's Society, is taking place from 21-27 May and Somerset County Council is calling on everyone to come together and help create a 'dementia-friendly' County.
Carolyn Arscott, Public Health Manager, at Somerset County Council said:  "We are supporting Alzheimer's Society's movement for change this week and calling on individuals and companies to pull together to help create a 'dementia-friendly' county where people are included and supported to live as they choose.
"We want more people to sign up to be a Dementia Friend across the County; there are already over 12,500, which is fantastic!  To sign up to be a Dementia Friend, visit www.dementiafriends.org.uk.  You can find sessions to attend listed under 'find an information session' or you can do an online session. We also have many towns in Somerset which are dementia friendly, and have formed a total of sixteen Dementia Action Alliances now."
Councillor Christine Lawrence, Cabinet Member for Public Health and Wellbeing at Somerset County Council said:  "It's the simple steps we take to help others that add up to make a big difference overall.  A day out shopping in Somerset with a 'dementia friendly' bus driver, bank, supermarket assistant, or hairdresser all treating a person with dementia with understanding, patience and tolerance is the difference between them living the life they want or one trapped at home."
There are also lots of events and activities around the county taking place where you can learn more about dementia, including information stands and singing sessions from Alzheimer's Society, and activities in Wellington organised by Reminiscence Learning.
Alzheimer's Society in Somerset can provide you with information and details of local services and support, they can be contacted on 01458 251541 or through the websitehttp://www.alzheimers.org.uk.
People with dementia are also at an increased risk of poor oral health, so anyone who supports someone with dementia is encouraged take a look at a free, short e-learning module to learn how to look after their mouth.  To sign up just email PublicHealth@somerset.gov.uk